Newcastle United star Callum Wilson was confronted over being 'disrespectful' by a rival team for the banter he has on a BBC podcast.
Each week the two Premier League stars discuss how their sides got on in the previous match, what is going on in life off the pitch and preview their upcoming fixtures. In and amongst the football chat, Wilson and Antonio regularly rib one another and joke about who is playing better in front of goal - last week Wilson told of his hilarious first meeting with Anthony Gordon.
Occasionally the strikers also joke about their plans to score big and win at the weekend, wanting to sound confident in their team's preparations and one time Wilson admitted it landed him in some hot water.
The Newcastle goalscorer said: "It's difficult for us to speak about teams and whether they are going to get relegated. Whatever we say becomes an article in a newspaper, but also you're talking about a fellow club that you're competing against.
"It can be deemed as disrespectful sometimes, I'd never want that to happen. I had a situation, I won't name names, but we must have spoken about a game or opposition that we were coming up against on the podcast.
"General chit-chat as we do, having a bit of light-hearted banter. Must've been coming against this team saying, 'yep I'll score some goals', a little laugh and a joke. During the game, the manager of the team was effing this and that at me, at any decision that was coming my way.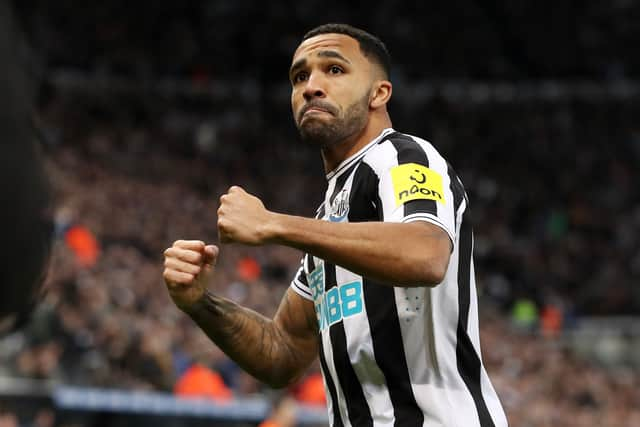 "You're on the pitch thinking nothing of it. Then all of a sudden, after the game, their assistant coach came up to me and said, 'look I know you do a podcast and it's a bit of light-hearted banter but don't be disrespectful. The way you was talking about our club and you were going to do this and that was disrespectful.'
"I said, 'no hard feelings, there was no harm meant by it, it was just a little bit of banter'."
Wilson then joked that he had the last laugh, having scored against the team in question.
He quipped: "At the end of the day it's football. I scored! You can't chat to me about it."