Newcasle United's Saudi investors have announced a new airline which is being heavily linked as the club's next sponsor.
Riyadh Air will connect the capital to over 100 destinations, rivalling the likes of Qatar Air and Emirates.
PIF's Govenor and Chairman of Newcastle United, Yasir Al-Rumayyan, will also be the head of the airline.
Many Newcastle fans have been speculating about a future front-of-shirt sponsorship deal with the airline as the Magpies deal with FUN88 will expire this summer.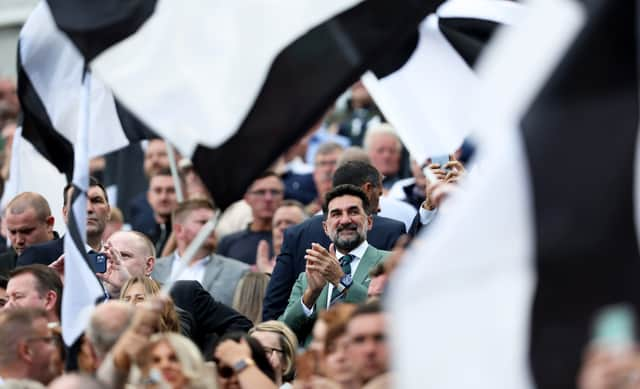 Newcastle United were granted an early release from the deal- after compensation- so the club could chase a more lucrative backer.
The FUN88 deal was made in 2017 and was due to last until the end of the 24/25 season.
The Chronicle have reported media in Riyadh are talking of a multi-million pound deal with Riyadh Air, but the Magpies have also been heavily linked to Saudia Airlines.
It's rumoured the new sponsor will be announced later this month and the final deal will significantly impact spending during the Summer window.
The PIF statement said: "The new national carrier will leverage Saudi Arabia's strategic geographic location between the three continents of Asia, Africa and Europe, enabling Riyadh to become a gateway to the world and a global destination for transportation, trade, and tourism.
"As a wholly owned PIF subsidiary, the new national airline is set to benefit from PIF's investment expertise and financial capabilities while expanding on the company's operations to become a leading national carrier. The new national airline represents PIF's latest investment in the sector, along with the recently announced King Salman International Airport masterplan."