When Ed Blackbird emailed Newcastle United co-owner Amanda Staveley on the off-chance she might be able to help support his selfless journey into Ukraine over Christmas, it's fair to say he didn't quite expect the speed at which the businesswoman hit reply.
Within 17 minutes of contacting Ms Staveley, Ed had a personal response from the club's co-owner, promising her support and setting up contact with her team.
Ed had gotten in touch ahead of taking a trip to Ukraine over Christmas to deliver presents to youngsters who might be without as conflict continues in the nation. The Gateshead man, who owns Deal Direct Blinds, pulled together a team who spent five days driving to Ukraine and delivered thousands of pounds worth of donations and aid.
Ed and his team had already made one trip to Ukraine when war broke out earlier this year and hadn't thought about going back, until his colleague Tom Sykes suggested the Christmas venture. Throughout the festive period, the team called at orphanages in Ukraine, where children had been left without parents due to the war.
Speaking on BBC Radio Newcastle, Ed said: "The Geordie people are fantastic as it is, they are always generous. I've done many a charity event and always had the backing of everybody. But the companies, WOW.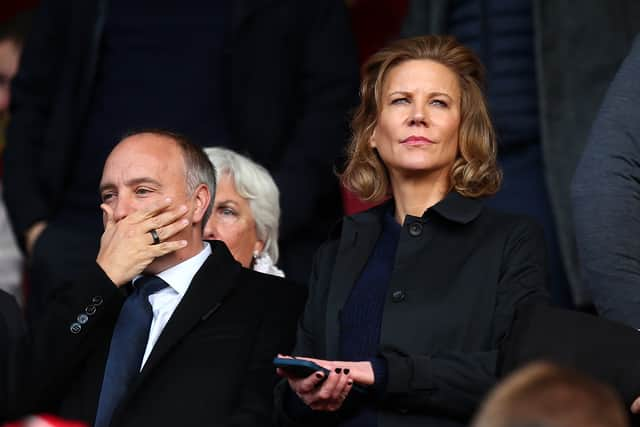 "Amanda Staveley at Newcastle United. We sent her an email and within 17 minutes we had a reply personally. She was thrilled to help. She passed us on to her PA who is now looking after things for us."
A number of businesses supported the fantastic work of Ed and his team, including The Apartment Group owner Duncan Fisher, who donated £5,000 to pay for the trip.
One particular donation that left Ed emotional came from a woman in her 80s who called by the blinds showroom after a shopping trip. She said: "I've not got a lot of money, I've done my shop for this week, but I've got two bars of chocolate. Will you please give them to someone down there for me?"
Speaking to ITV ahead of the festive trip, Tom added: "Seeing what they haven't got, you know two days ago they had power out for 20 hours.
"We started at looking at just taking across gifts and Christmas presents, but when we hooked up with We Ukrainians, the charity, to realise they don't have anything, you know, from toilet roll to sanitation, to baby powder, milk.
"So we're taking a tremendous amount of donations across from generators to nappies and everything in between, even water."