Psychologist analyses how Loris Karius can beat 'deep-rooted trauma' for Newcastle United in cup final
A sports psychologist explains how Loris Karius may be able to put 2018 Champions League final woes behind him in the Carabao Cup final this weekend.
Watch more of our videos on Shots!
and live on Freeview channel 276
Visit Shots! now
A leading sports psychologist has dived into the 'deep-rooted trauma' and intense visualisations Newcastle United goalkeeper Loris Karius may have been through in preparation for the Carabao Cup final this weekend.
The German goalkeeper is set to make his debut for Newcastle against Manchester United in his first competitive match in two years.
The German has cup final history after a famously calamitous performance for Liverpool in the 2018 Champions League final. Karius saw Real Madrid's Karim Benzema and Gareth Bale both capitalise on his mistakes to defeat Jurgen Klopp's men.
In the aftermath, the 29-year-old keeper cried and apologised to Liverpool fans in the stands and became subject to death threats online that prompted a Merseyside Police investigation.
He also underwent an examination at Massachusetts General Hospital where medics found that an elbow to the head from Sergio Ramos in that final, which occurred just before his first mistake, was likely to have affected his performance.
Karius has been involved in the Newcastle United set-up since putting pen to paper in September but no one quite expected the star to be thrust into the spotlight quite like the club bidding to win their first piece of major silverware since 1955.
Champions League final could produce 'real traumatic response' for Karius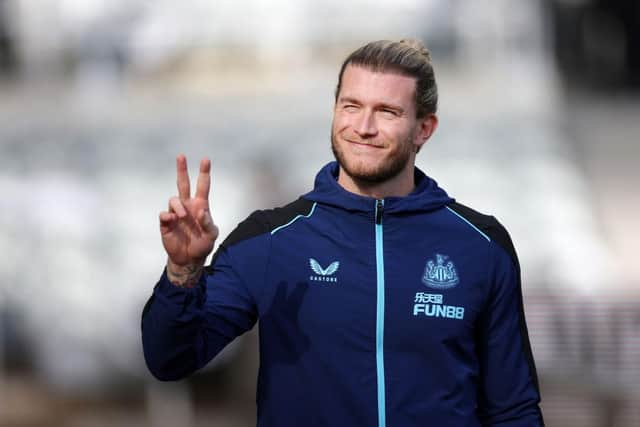 NewcastleWorld spoke to sports psychologist David Charlton, who is also a Newcastle United fan, about what might be going on behind the scenes with Karius.
Mr Charlton is an HCPC Registered Sport and Exercise Psychologist who specialises in Mental Toughness. He said: "If you imagine crashing your car or your motorbike, you have a real traumatic response. I can imagine the Champions League final in itself could produce that type of response.
"From there, the way the brain is wired, there's a fair chance it is very deep-rooted and difficult to process the emotion unless you seek some psychological help in the meantime, which I imagine as a professional player he's been there. There are different therapies out there to help clear your hard drive and the emotional attachment to what happened.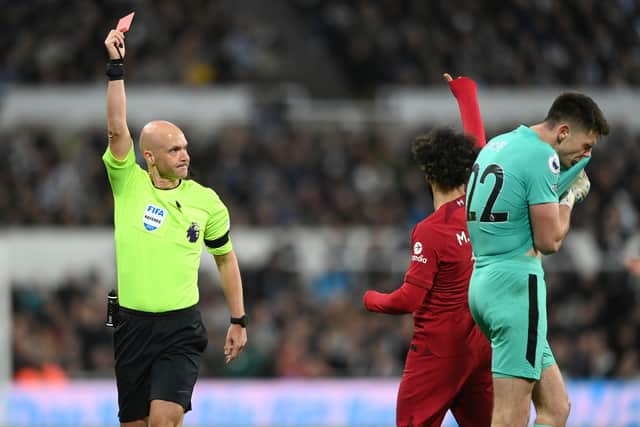 "If he has gone through that process then that emotional attachment to what's happened in the past shouldn't be there and there's no reason he can't go out there and express himself, but easier said than done. That won't take away the natural doubts, the fact he hasn't played a game for two years."
Carabao Cup final could go two ways for keeper's mentality
My Charlton continued: "He could quite easily in the game suffer from thinking about the past and the fact he hasn't performed for a period of time. You can also then get into future thinking, which is natural - when he's thinking 10, 20, 60 minutes ahead and not wanting to make a mistake that will affect the team."
The psychologist stressed that every person's response and recovery to trauma is individual and added that returning to the top level in such a momentous occasion could go both ways.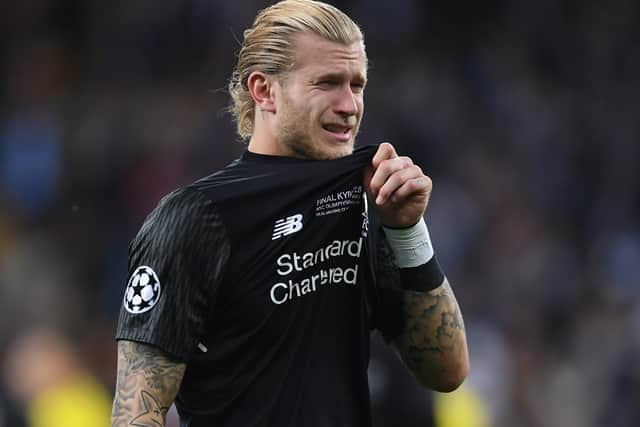 He said: "Karius could build it right up in his head that this could get his career back on track. That could increase the pressure or he could see it as a challenge with a real positive view on things."
Mr Charlton was also able to elaborate on the visualisation techniques used by top athletes and how Karius might be actively preparing to make a major error again, rather than trying to stop thinking of such a situation.
Karius may prepare for the worst to happen again
He said: "If I was supporting him, to be able to overcome doubts about his mental and physical readiness, I would use visualisation techniques.
"You're getting him to replay different specific situations in his mind. The real top athletes in different sports want to be taken to dark places. So should he make a mistake in the first 10 minutes of the game, you'd get him playing that in his mind and working out how to bounce back.
"You'd do it in two ways, having himself seeing himself at his best and taking him to dark places working out how to bounce back."
When asked about the outpour of love and motivation for Karius online from Newcastle fans, the psychologist admitted that he'd be sticking away from the social media intensity if he were Karius.
He added: "The key thing for him is trying to stay in the moment and play one minute at a time."