St. James' Park will play host to a fundraising concert next month with proceeds going towards the Newcastle United Fans Food Bank.
The South, formerly the Beautiful South, will play within the Barrack Suite at the Magpies stadium on Friday, September 30.
Pop rock group The Beautiful South split in 2007 but now former members are hitting the road again as part of a new-look group named The South.
Former members including singer Alison Wheeler and sax player Gaz Birtles are amongst the line-up and reimagine those famous songs first performed by The Beautiful South that span over a 20-year long career.
The group originate from Hull and when they come to Tyneside, the football club are facilitating the event running as a fundraiser.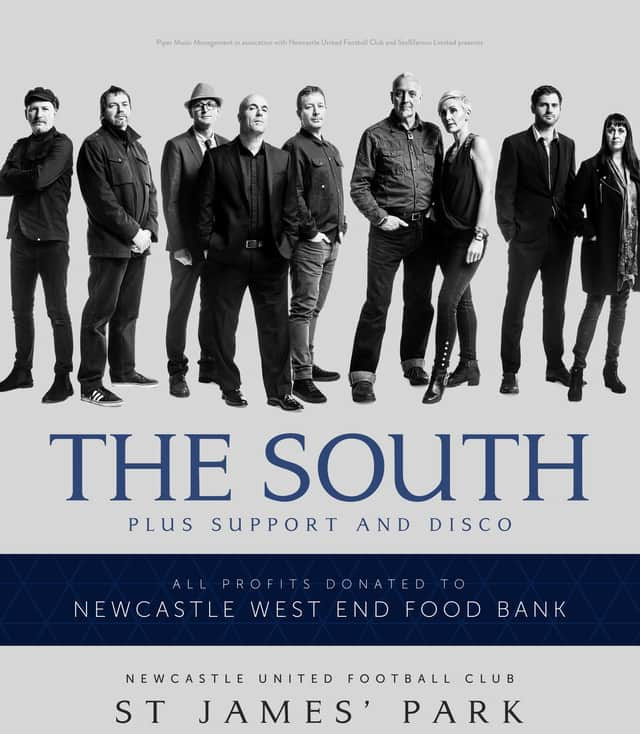 Newcastle United Meeting and Events Manager Gemma Nugent said: "We've built a fruitful relationship with the foodbank over the last couple of seasons, during which time they've benefited from a number of events, most notably our Festive Fayre, evening with the Commitments prior to lockdown, and matchday collections.
"Based on the foodbanks formula of feeding a family of four for £5 per week, they estimate this has created in excess of 168,000 meals over the course of the relationship and we're keen to add to this figure."
The NUFC Fans Food Bank is a supporter-run group that looks to support those in need in the community with the help of Newcastle United.
Volunteers collect donations outside St. James' Park at every home game and runs regular events in the city.
You can purchase tickets to see The South at St. James' Park here and support the NUFC Fans Food Bank here.