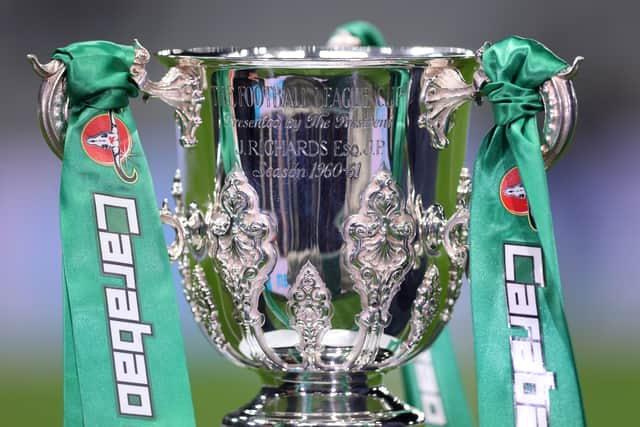 Not since 1969 has major silverware found its way to Tyneside after Bobby Moncur, Wyn Davies and Pop Robson helped Joe Harvey's side see off Hungarian side Ujpest Dosza to life the Inter-Cities Fairs Cup. You have to go back a further 14 years to find United's last domestic silverware as 'Wor Jackie' Milburn, Bobby Mitchell and George Hannah scored the goals in a 3-1 win over Manchester City in the 1955 FA Cup Final.
Since then, Magpies supporters have made their way to Wembley on four occasions for major cup finals and everytime they have returned to the North East with nothing but disappointment and pain. The Carabao Cup Final offers a chance to end generations of hurt and hopefully kickstart a bright future where Eddie Howe's men challenge for major silverware on a regular basis.
However, there will be prize money on offer for whichever of the two Uniteds is holding the trophy in their hands come Sunday evening. Unlike the more lucrative FA Cup, where the winners are awarded £2million and the losing side receives half of that amount, the triumphant side in the Carabao Cup will take home prize money of £100,000, with £50,000 going to the side that comes out second best at Wembley.
So glory and a chance to end 54 years of hurt, rather than money, will be the main driving factor for the men in black and white when they walk out under the arch next weekend.
Do the Carabao Cup winners qualify for European competition?
Traditionally, the winners of the Carabao Cup - or any of the other sponsor names given to the competition throughout the years - have qualified for the Europa League or its predecessor the UEFA Cup. That changed with the introduction of the Europa Conference League and the winners of next Sunday's Wembley clash will be granted entry into the qualifying round of European football's newest competition.
However, given Newcastle and Manchester United are currently in the mix for a top six place in the Premier League, both clubs will hope to gain automatic entry into the Europa League or Champions League via their league finish at the end of the season. Should both clubs finish in the top six and those two competitions trump the Europa Conference League, the spot in UEFA's third cup competition designated for the Carabao Cup winners would then go to the seventh placed club in the Premier League.
Last season provided an example of this with Liverpool beating Chelsea in the final. Both sides ended the season in Champions League places, meaning seventh placed West Ham United were entered into the draw for the Conference League play-off round.