"I remember him having the cleanest and brightest white shirt I'd seen in my life, like one of the Persil adverts," Newcastle United Fans Food Bank volunteer Bill Corcoran says.
Bill is thinking back to November 2021 when Newcastle owner Jamie Reuben came to visit the Food Bank volunteers standing outside St. James' Park. The Magpies co-owner, who had been at the club for just one month, had just pledged to match fan contributions to the charity every match.
The Newcastle United Fans Food Bank was set up by Bill and other volunteers to help raise funds for the West End Food Bank. A chance for "fans to show the positivity of their support" at a time when negativity was aplenty under the Mike Ashley regime.
Bill added: "We always knew the support, decency and generosity of the crowd was underrated by many people."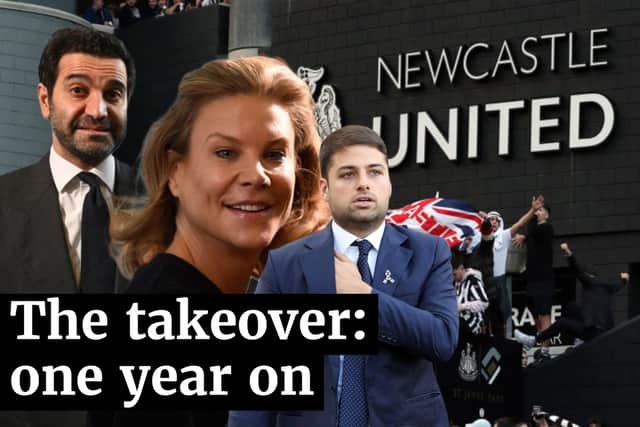 Whilst the Food Bank did receive welcome support from the likes of Lee Charnley during those years, it's a completely different outlook a year on from the 2021 takeover. Thinking back to October 7, 2021, Bill recalled constantly refreshing of his phone whilst abroad on takeover day.
He said: "I was in Malta singing The Blaydon Races to myself! I was spending a lot of money looking at my phone in some garden in Malta overlooking the city walls. People were probably thinking I was an idiot, but the week had gone from being beaten by Wolves to being there in my black and white shirt thinking wow, the takeover has happened.
"There was no room for cynicism. Just joy. Amanda Stavely said they'd bought an unpolished diamond - we all knew that potential."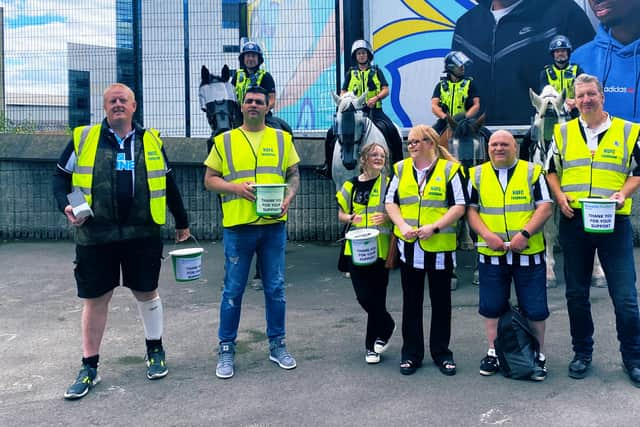 Whilst it didn't take long for Bill and the whole Newcastle fanbase to dare to bask in some long-overdue optimism, volunteers at the Food Bank would never have imagined the dramatic support that was to come.
That air of positivity around St. James' Park immediately led to donations being boosted and collection buckets weighing a considerable amount more than before - fans raised £10,000 in the four matches before takeover day and over £8,000 in one day before the meeting with Spurs in October 2021. A few weeks later Reuben promised to double whatever was thrown into those buckets at every home game.
Bill said: "When the new regime came, not only did we have incredible passion, generosity and a newfound sense of spirit reflected in the buckets, we got the incredibly generous offer from the owners.
"We just heard about it through the West End Food Bank that Jamie Reuben had offered to match donations. Then he turned up and said hello!"
Within six months, fan donations combined with Reuben's contributions had raised £100,000. With every fiver feeding a family of four for a week, that sum is equivalent to feeding 20,000 families for a week or 384 families for a whole year. Staggering numbers.