Garang Kuol's former youth coach Craig Carley believes the Newcastle United forward will become one of the best players in the world.
Carley coached Kuol during his time at Goulburn Valley Suns before the 18-year-old was snapped up by Central Coast Mariners.
The Australian wonderkid burst onto the A-League scene late last year before climbing to new heights by impressing in an All-Stars friendly against Barcelona.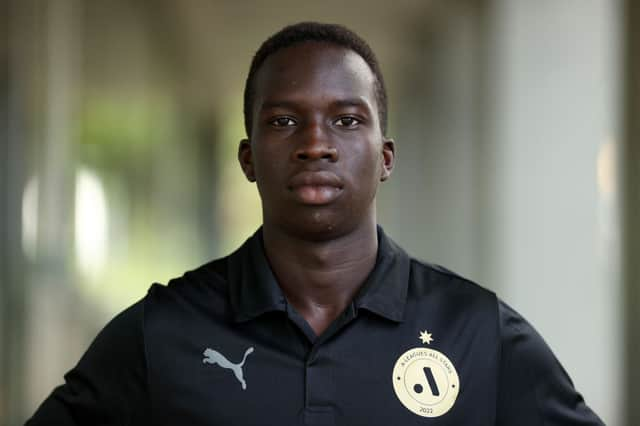 There is a lot of hype surrounding Kuol, who recently made his Australia debut, and Carley insists none of it is misplaced as he tipped him to reach the top of the game.
Interestingly, Carley compared Kuol to Allan Saint-Maximin, while a brief mention of Kylian Mbappe proves how highly he rates the player.
Comparisons to Allan Saint-Maximin - and Kylian Mbappe
Speaking to the Toon Under Podcast, Carley said: "He'll have a good role model in Saint-Maximin at Newcastle.
(He's) very, very similar in terms of pace. He loves to beat a man and drive into the box. He's got that X-Factor.
"Someone like Mbappe, it's a big call but that's how high I believe he can go. I believe he can be one of the best players in the world.
"He's just so direct and loves to beat a man, drive into the box, score and create goals.
"It's scintillating to see, he's going to be a star. I really do believe he will go on to be one of the best players in the world."
Kuol's arrival, which will be made official in January, was confirmed on Friday morning.
And just over 24 hours later, Kuol was spotted in the 2,300-strong away at Craven Cottage to watch United's 4-1 win at Fulham.
"I think he is going to be under a great manager in Eddie Howe," Carley added.
"To see Garang in the crowd with the fans, that's just him, he's such a down-to-earth kid. He would give anyone who wants a conversation the time of day.
"He comes across as quiet and reserved but he's so electric on the pitch. His attributes will suit the Premier League down to the ground."
Kuol is set to be loaned to a European club in January to help strengthen his case for a UK work permit.