Amanda Staveley insists Newcastle United will stick to their Financial Fair Play budget which means they are unable to compete with some of their big-spending Premier League rivals in the transfer market.
A consortium consisting of Saudi Arabia's Public Investment Fund, RB Sports & Media and PCP Capital Partners completed a takeover for the north east club last season.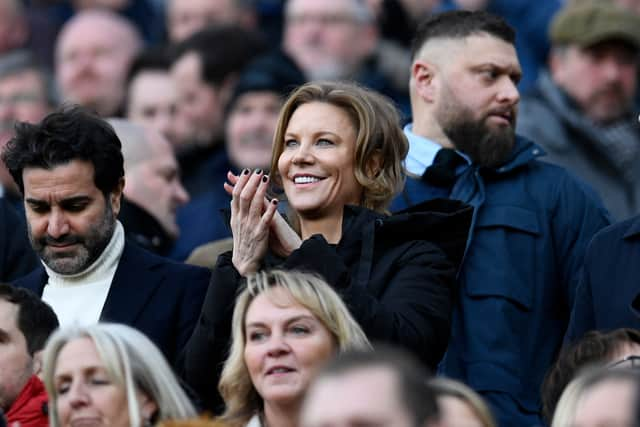 The arrival of new ownership has resulted in a significant increase in the investment in the playing squad, but the Magpies are still constrained by FFP.
Clubs are unable to spend more than they make in revenue. Money can come into a club through competition prize money, TV deals and commercial partnerships.
Staveley explained that Newcastle do not currently have the commercial revenue to match their big-spending Premier League rivals such as Man City, Man United and Chelsea.
"We were prudent. Because we'd have hit our FFP buffer quite quickly because we didn't have the revenues some of the other big clubs have on the commercial side," said Staveley at last week's Financial Times' Business of Football Summit.
"Relegation was absolutely critical. If I did it all again, we probably should have brought in more people more quickly, staff.
"The players we had to be very careful and analytical with everything we did. And we still do that. We have an FFP budget and we keep to that."
The Magpies signed Anthony Gordon for £45m from Everton in January after completing deals for the likes of Nick Pope, Sven Botman and Alexander Isak in the summer.
Staveley added: "We had to make sure we built the back four so we could play the football Eddie wanted to play. This fantastic pressing football that we love, exciting attacking football.
"But to do that we had to make sure we could really strengthen because I think we had the weakest defence in the whole league. Now we have one of the strongest defences in the league.
"So we always want more players but when you are running a football club you don't want to lose the players you've worked with and Eddie's the same so it's really difficult, so we have to do that.
"The last year has been extraordinary, we were 11th and now we are hoping potentially there might be the chance of Champions League."