It didn't take long for the first major upset of the World Cup to happen as Saudi Arabia beat favourites Argentina 2-1 in an astonishing match - and the match caught the eye of some Newcastle United owners.
Indeed, many across the globe will have tuned in as Salem Aldawsari rocketed Saudi Arabia to a 2-1 advantage over the side led by world-beater Lionel Messi. One of the first to compliment the underdog nation was Newcastle United co-owner Mehrdad Ghodoussi.
Ghodoussi, who is married to Amanda Staveley, is very active on Twitter and has frequently been sharing his World Cup thoughts thus far - yesterday he sent messages of congratulations to the Magpies stars involved in England's thrashing of Iran.
Following the Saudi Arabia win, Ghodoussi said: "What a win!!! Saudi were hungry and fought hard. So well deserved."
The message prompted several humourous replies from Newcastle United fans, with one writing "sixth win in a row for NUFC" and another asking if any Saudi Arabian players had caught the co-owner's eye. The fact that the club is 80% owned by a consortium of the Saudi Public Investment Fund not lost on followers.
Speaking after the major upset, New York Times journalist Tariq Panja told BBC Radio 5 Live: "The fans are going mental. This result will go down in the history of Saudi Arabia and then some. I've just spoke to one and asked what will this result mean for these players and he said 'they will get everything'. That means quite a lot when you're talking about Saudi Arabia.
"The Saudis are the nearest country to the World Cup and a lot just drive over. It was three hours for one fan, 90 minutes for another fan. They've got a really big football culture, I don't think we realise that in Europe. The fandom is certainly there and it was there in full effect today. They completely drowned out the Argentina fans."
Just as there was controversy after the Newcastle United takeover in 2021 due to Saudi Arabia's atrocious human rights records, there has been uproar over Qatar's hosting of the World Cup in 2022.
The World Cup host country has some of the world's worst human rights records with homosexuality illegal under Qatari law and even punishable by death. A total of ten European nations - England, Wales, Belgium, Denmark, France, Germany, Norway, Sweden, Switzerland and the Netherlands - were due to sport the OneLove armband to challenge the appalling Qatari laws.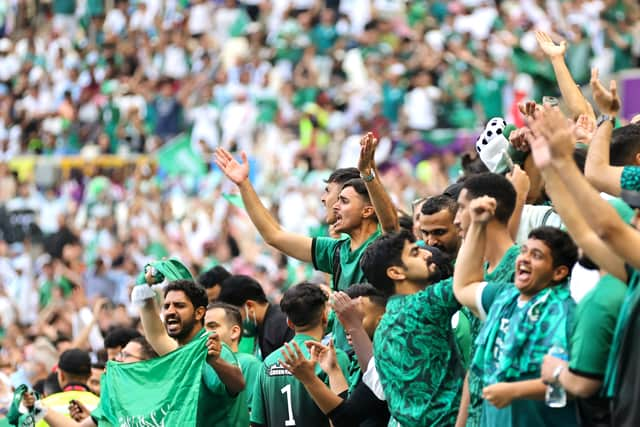 However, in a last-minute u-turn yesterday morning, the FA scrapped those plans citing their reasoning as FIFA's threat to replace fines with yellow and red cards for players - although this had always been a possibility.
In a joint statement about the OneLove armband, the FA said: "FIFA has been very clear that it will impose sporting sanctions if our captains wear the armbands on the field of play. As national federations, we can't put our players in a position where they could face sporting sanctions including bookings, so we have asked the captains not to attempt to wear the armbands in FIFA World Cup games.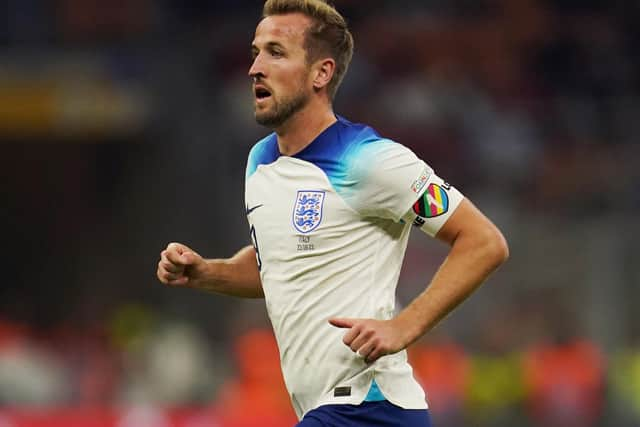 "We are very frustrated by the FIFA decision which we believe is unprecedented - we wrote to FIFA in September informing them of our wish to wear the One Love armband to actively support inclusion in football, and had no response".
The decision to not support LGBTQ+ rights is one that caused upset across the globe, with many slamming the act as cowardly from governing bodies and players. Speaking on ITV, Roy Keane said: "I think the players could have done it for the first game and taken the punishment. That would have been a great statement, what a message that would have been. Take your medicine and then the next game don't wear it, you don't want to get suspended. It was a big mistake. Both players should have stuck to their guns and done it, whatever pressure from outside. If that's what you believe, then go with it."