Dublin-born indie-pop rockers Inhaler marked an ecstatic night on The Toon with a headlining show at NX Newcastle.
Elijah Hewson and company were riding the high of their newly released album, Cuts & Bruises, as they took to the stage for a sellout gig.
Expectations are always high for those that have music in their blood, and for Hewson, it means stepping up to the plate and following in the footsteps of his dad, U2's frontman, Bono.
Hewson has no need to follow those steps, though, his confident stage presence and setlist of well-formed indie tracks are a delight for those in attendance.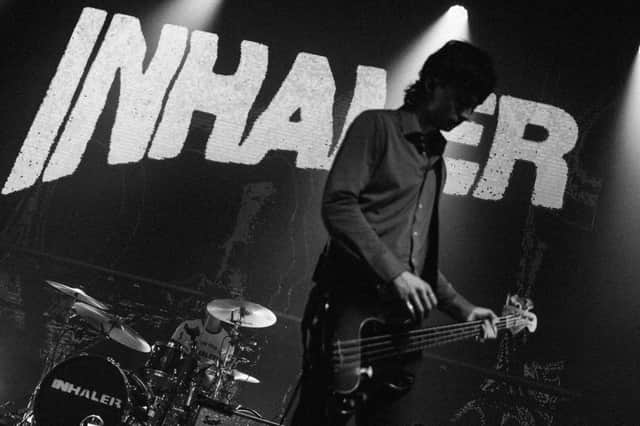 Splitting the set between fan-favourite pieces from the first album, It Won't Always Be Like This, and deep cuts from newly released Cuts & Bruises, Inhaler mark a crucial balance.
Triumphant performances of Dublin in Ecstasy and If You're Gonna Break My Heart were clear highlights for a band revelling in the success of their latest release.
Nicely mixed and providing a constant pop quality throughout, Inhaler steady themselves for big things later in the year as they gear up to support Sam Fender at St James' Park.
Along with Holly Humberstone, the rocking four-piece can expect another warm welcome from the North East after a resounding show at NX.
Inhaler has split itself well between those pre-Cuts & Bruises tracks and new material, with opener These Are The Days providing a welcome intro.
Supported well by tambourine-mad Feet and the wavy charms of Nieve Ella, Inhaler's setlist at NX Newcastle provided a delightful showcase of their skills ahead of that Fender link-up.
They strike a similar tone to Fender, with colloquial charms of their own Dublin flowing their each and every track, from the broad love ballads to the specifics of their late-set songs.
Inhaler confirms their talents with confidence and work them well throughout a 14-track setlist that sheds light on what those sold-out St James' crowds can expect this summer.