'I thought it was a bluff': Great North Run hero on her disbelief at being celebrated
"I thought it was a bluff at first!" Jan Heslop admits when asked about being one of 13 Great North Run Thank You heroes.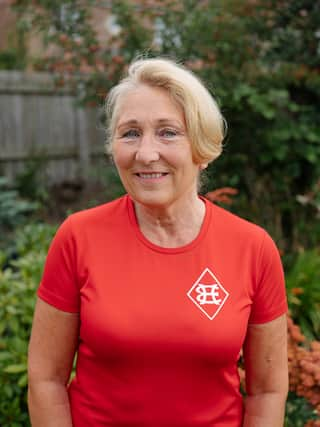 Organisers have chosen the faces of thirteen locals who went above and beyond during the pandemic to be printed onto mile markers along this year's race.
Jan, who is the Junior Head Coach at Geordie running club Elswick Harriers, is one of them and she has just got back from a trip into the town centre to see the markers in pride of place at Times Square.
She said: "To be honest, I didn't know anything about it until I got a phone call. I thought it was a bluff at first!
"One of the coaches had nominated me. We'd worked really tirelessly to look after these children under Covid and he realised how hard we worked and had to put us down.
"He didn't know if I'd be chosen either, so it was really nice.
"I've been babysitting for my daughter today and we nipped down, they [the markers] are great."
Sir Brendan Foster, founder of the Great North Run, has backed the campaign which recognises "the achievement of these inspiring individuals".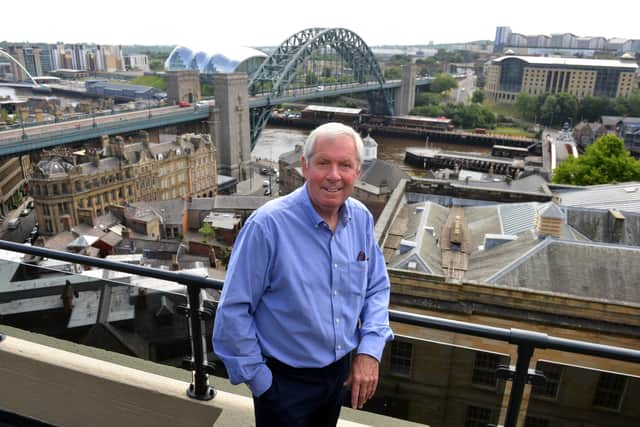 He said: "The Great North Run has always been a day where we celebrate the power of collective effort and endurance, but these people have kept that momentum going, under incredibly difficult circumstances over a longer period of time than anyone could have imagined.
"It's right and fitting that we recognise them on Sunday and give the whole region the chance to say 'Thank You'."
A humble hero, reluctant to take the plaudits, Jan brushes it off as "a bit embarrassing, like" but it's a well-deserved accolade after the past 18 months.
Heading up the Elswick junior runners, Jan worked alongside her team during lockdowns to keep the young athletes engaged and positive.
From organising virtual events to remembering runners' birthdays, the group kept rolling with the Covid-sized punches.
Jan said: "At the very beginning we didn't have any idea how long it was going to last.
"It was a case of having a plan and thinking it wasn't what we couldn't do, it was what we could do.
"My husband is my right-hand man and I wouldn't be here without him, he helped put the races on. Every month when there was a race the year before, we put one on."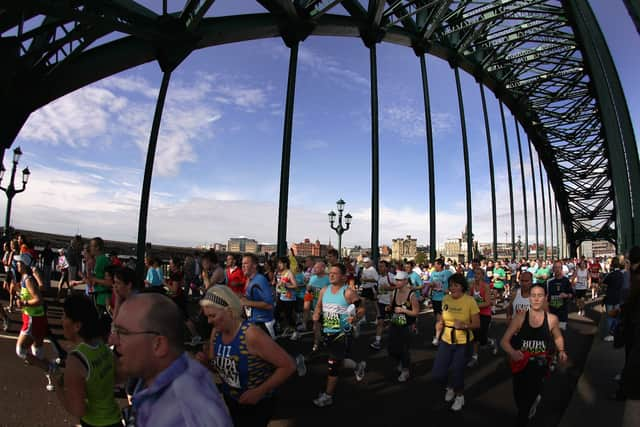 When restrictions were lifted Jan and the Elswick team would spend long nights at training to accommodate for only being able to work with smaller groups and even managed to bring in a number of new starters.
Now the upcoming athletics season looks full of promise and, although the juniors are gearing up for their first big race of the season at the Harrier League in a couple of weeks, Jan admits they are feeling "inspired" by the Great North fervour.
"It's a tradition, you have to do it," Jan says - both her and her husband used to race, and her children have done so too.
"It's just so great," the Great North hero finishes. "It's just a great Geordie thing."
You can visit the Great North Run Thank You billboards at Times Square, in front of the Life Science Centre, until the early evening on Saturday, September 11.