The lineup for the Newcastle festival that gave Sam Fender one of his first live performances back in 2014 has been announced.
Generator Live has been curated and created by Generator, the North East's leading talent development agency who grow and nurture the region's most exciting musicians.
Indie-rock and Newcastle legends Little Comets will headline the festival after a 10 year career that has spanned the UK, Europe and US.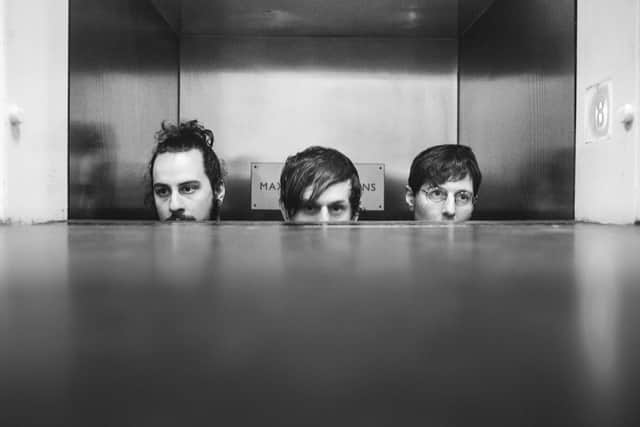 Teesside up-and-comers Benefits will also perform, having just released their debut album Nails to national acclaim.
Helen Walkinshaw, the festival's lead producer and Generator's Head of Creative Development, said: "We are really excited to share this year's line-up of incredible North East artists, who represent such a wide range of genres and influences, from across the region.
"Generator Live Festival is our annual opportunity to shout about some of the North East talent we're working with through our multiple ongoing talent development programmes, we also discover new talent through artist submissions and curated stages and platform artists who we feel are at a tipping point in their career trajectory."
Other performers include Hannabiell & Midnight Blue, Ernie, Venus Grrls, Azula Bandit, Alannah Lamb, Dylan Cartlidge, Lizzie Esau, Me Lost Me, Avalanche Party, Sisi and Merczz.
Previously known as Evolution Emerging and Tipping Point, over the years the festival has acted as a springboard for local talent.
The festival will also see a conference attended by hundreds of key players in the music industry the day before, giving the region's musicians unprecedented access to movers and shakers through a series of workshops, masterclasses and seminars.
It also features three fringe events held in Sunderland, Stockton and Newcastle.
Catch Generator Live at the Boiler Shop on September 16.
Full price general admission is £15 plus fees and tickets include access to the mainstage at Boiler Shop, all three fringe gigs and the WHQ electronic stage afterparty. Tickets are available from official ticketing partners See Tickets and Eventim at www.generatorlive.org.uk.
Tickets are also available for free for registered NHS users of Tickets For Good and via charities who are part of the Tickets For Good platform.