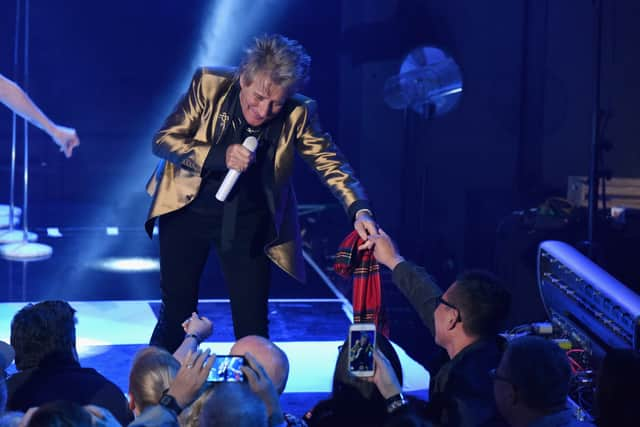 Music icon Rod Stewart has extended his 2022 UK tour due to popular demand, adding new dates in four cities, and tickets to his show in Newcastle are still available.
Who is Rod Stewart?
Rod Stewart is one of the most iconic names in world music, and his name is familiar to people of all ages and has been for decades.
During his time as an active musician, Rod Stewart has released a staggering 31 studio albums. His first, called 'Truth' was released in 1968.
Throughout his illustrious career, Stewart has won countless awards and has often been lauded as the best voice of his generation.
Amongst these accolades are two inductions into the Rock and Roll Hall of Fame, the ASCAP Founders Award for songwriting, and in 2016 he officially became 'Sir Rod Stewart' after being knighted by Prince William at Buckingham Palace for his services to music and charity.
His latest album, 'The Tears of Hercules' was released on 12 November 2021.
This is Stewart's fourth new album of original songs since 2013 when he reconnected with his songwriting muse to record Time, the chart-topping album which entered the Top 10 in the US and ten countries worldwide, including number 1 in the U.K where it's been certified platinum double-platinum.
Stewart has said how proud his new album has made him, and in the album sleeve he has written "I've never said this before about any previous efforts, but I believe this is by far my best album in many a year."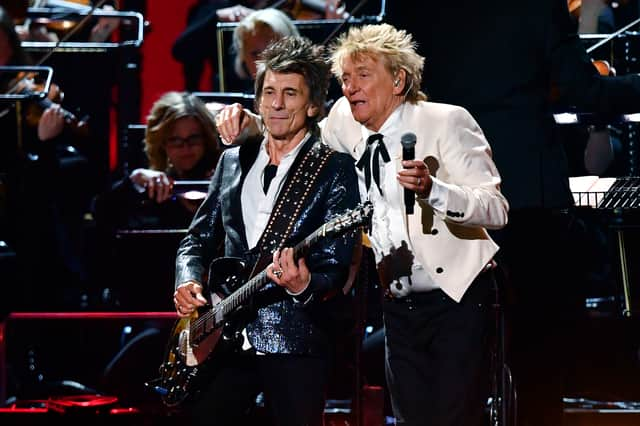 When does Rod Stewart play in Newcastle?
The Newcastle date was announced alongside several other dates back in October 2021.
Due to be the final date of the 2022 arena tour, Rod Stewart will perform in Newcastle on 17 December.
Where else is Rod Stewart due to perform?
Following the extension of the tour, Rod Stewart will now play 12 dates in nine UK cities in November and December 2022.
Other cities where extra dates have been added to existing dates are London and Glasgow.
A new date in Aberdeen has also been added.
Rod Stewart's full 2022 UK tour is listed below.
16 November, Motorpoint Arena Nottingham; 22 November The O2 Arena London; 25 November The O2 Arena London, 29 November OVO Hydro Glasgow; 2 December P&J Live Aberdeen; 3 December OVO Hydro Glasgow; 6 December M&S Bank Arena Liverpool; 9 December Utilita Arena Birmingham; 10 December Utilita Arena Birmingham; 13 December First Direct Arena Leeds; 14 December AO Arena Manchester; 17 December Utilita Arena Newcastle.
When are tickets on sale?
Tickets for Rod Stewart's show in Newcastle on 17 December are currently on sale now.
According to Ticketmaster, there are seats available across the arena, with the cheapest ticket available priced at £109.50.
On the Ticketmaster page, you can also find information on hospitality events for an extra special treat.
All tickets can be purchased through Ticketmaster and more information ahead of the show can be found on the official Utilita Arena Newcastle website.