The Great North Run returns on Sunday 12 September having been cancelled last year due to Covid-19.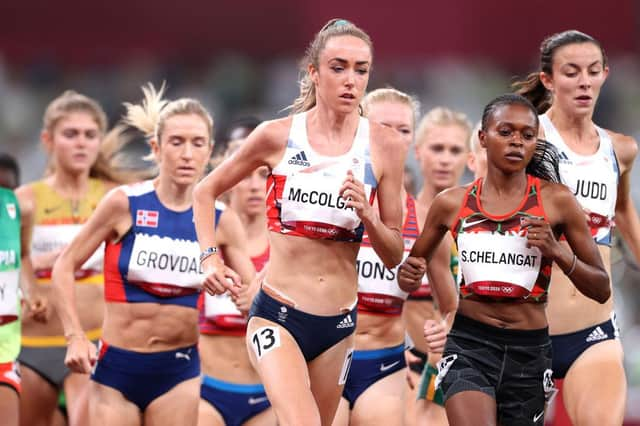 In recent years, the most famous winner of the Great North has been Mo Farah who won the race consecutively for six years between 2014 and 2019.
The famous Newcastle-based half marathon will host a number of athletes who competed in the Tokyo Olympic Games this summer.
Who are the favourites in the men's race?
Belgium's Olympic marathon bronze medallist Bashir Abdi and America's Galen Rupp are two of the main contenders for becoming the 2021 champion in the men's race.
Both athletes have previously trained with Farah, Britain's most successful track athlete in modern Olympic history.
Other hopeful male contenders include Australia's Stewart McSweyn who, in July 2021, broke the Australian record for the mile, running it in 3:48.37 – a record that was previously set in 2005 by Craig Mottram.
British runners, Marc Scott and Jake Smith have also signed up for this year's race. Scott, a US-based runner, will look to maximise Farah's absence as he came a close second to Farah's win in the Antrim Coast Half-Marathon 12 months ago.
Who are the elite British athletes?
The Great North will also see the likes of Emile Cairess, the Leeds-based runner who, after having run the 10,000m in 27:53.19 at the Müller British Athletics Championships and European 10,000 Champions Cup, will make his half-marathon debut.
The British Isles are also represented by Welsh marathon runner, Josh Griffiths and Scottish long-distance runner, Adam Craig.
Irish middle-distance and long-distance runner Stephen Scullion will use this year's half-marathon as preparation for the Boston Marathon on October 11.
Who are the elite athletes in the women's race?
The main star in this year's women's race will surely be Kenyon 5000m champion Hellen Obiri, who will look to become the eighth Kenyan woman to win the Great North Run.
Expected to be a close competitor of Obiri in this year's race is American marathon runner, Molly Seidel, who won a bronze medal at the Tokyo Olympics despite it being only her third career marathon.
Several British women will also hope to be in contention for first place this year, notably Eilish McColgan who will make her distance debut this weekend.
Earlier this year, the 30-year-old from Scotland broke the 5,000m British record which had previously been held by Paula Radcliffe for 17 years.
Charlotte Purdue will also be running this year's Great North Run as she prepares for the Virgin Money London Marathon on October 8.
Purdue won her most recent competitive half marathon, the Vitality Big Half London Marathon in 2019 in a time of 1:10:38.
Other British elite runners to look out for will be Charlotte Arter, Samantha Harrison and Jess Piasecki who will be looking to improve her half marathon PB of 71:34 only a few weeks after racing in the marathon at the Tokyo Olympics.