The famous Great North Run will return to the streets of Newcastle this year to finally celebrate its 40th anniversary after last year's cancellation due to coronavirus restrictions.
The Great North Run's founder and former long-distance runner Sir Brendan Foster has expressed his gratitude to the NHS for making this year's race possible.
But while the region gears up for one of the North East's biggest events of the year, there is one notable absence from the starting line-up. Sir Mo Farah has raced and won every year since 2014 but has sadly announced that he will not be racing this weekend.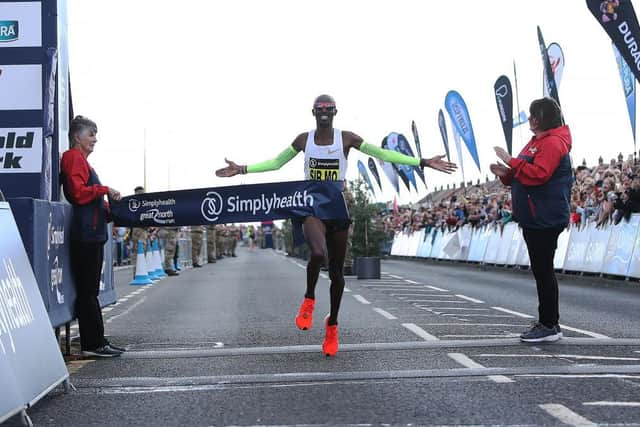 What has Mo Farah said?
The Somali-born British athlete, who ran a half-marathon PB of 59:07 at the Great North Run in 2019, took to Twitter to wish everyone taking part good luck.
He said: "Unfortunately I won't be there. But you go out there and do your best. That's all you can do. Enjoy yourselves because it is beautiful. I love going across that bridge and what a way to celebrate the 40-year anniversary."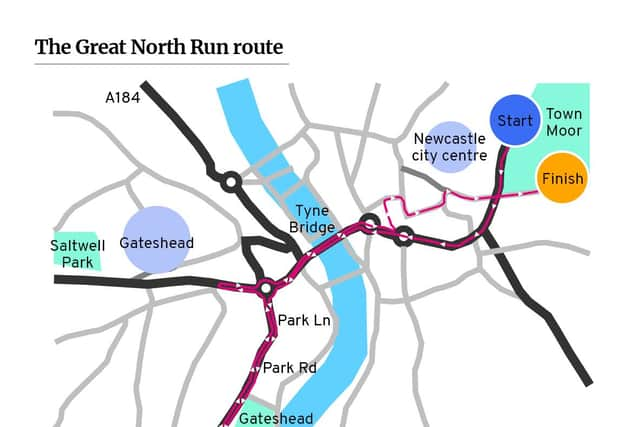 Will Mo Farah race again?
Fans have since expressed their concern over fears this will be the end of Farah's ties with the race and potentially with other road events, especially given his failure to qualify for the Tokyo 2020 Olympics in his last race in Manchester in June.
Brendan Foster has responded to Farah's absence by stating: "I can assure you Mo isn't going to finish and I can assure you he'll compete again.
"He literally can't run this weekend and he's gutted about that...We've never had anybody as successful as him and everyone will miss him.'"
A spokesperson for the two-time Olympic champion has come out and said that Farah has "no race plans in the pipeline" and that there will be a "decision on whether he focuses more on track or road."
The Birmingham Commonwealth Games, the World and European Athletics Championships all take place next summer which will hopefully see the return of Farah to the race track. The Worlds take place in Oregon which was home and training ground to the six-time World champion for six years.
Great North Run route and start times
To celebrate the return of the world's biggest half-marathon event as well as its 40th anniversary, the 57,000 starting runners and fellow supporters will be treated to a Red Arrows fly-by on the day.
This year's route has also been altered in order to help protect participants and in an attempt to minimise transport needs. The adaptation means there is no visit to South Shields this year as the start and finish lines will stay in Newcastle. The runners will also cross the iconic Tyne Bridge twice this year.
Additionally, there will be a staggered start with the final runners setting off several hours after the first wave in keeping with social distancing guidelines and precautions.
The Great North Run will take place Sunday 12 September and is available to watch on BBC Two from 9am to 10am before it moves to BBC One until 1.30pm.