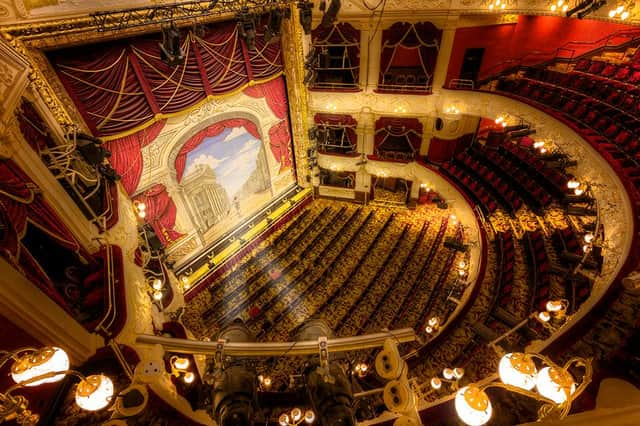 Pantomimes are a staple of Christmas in the UK. The tradition of child friendly comedy shows goes back generations and, with shows across 2020 cancelled, theatres across the region are looking to bring back their productions with a bang.
There are plenty of pantomime options for families to choose from this year, with theatres across the region hoping to welcome groups to venues large and small in Tyneside.
The largest panto in the city comes from the Theatre Royal where the Grey Street venue will be hosting a production of Snow White and the Seven Dwarfs. The classic fairytale will be interpreted with a brand new script and will feature a cast full of Newcastle panto favourites.
Former X Factor winner and South Shields local Joe McElderry will also be making an appearance as The Man in The Mirror. Tickets for the show are currently available through the venue's website and the show will be on from 23 November until 9 January.
The classic story of Snow White will also be retold in North Tyneside where Whitley Bay's Playhouse will play host to the fairytale. Panto royalty Linda Lusardi will be joined by star of The Voice Lucy Kane for a run of shows which will last from 4 December until 2 January 2022. All tickets which were bought for the 2020 adaptation have been rolled over into this Christmas.
Staying in North Tyneside, The Exchange in North Shields is welcoming Beauty and the Beast to the theatre. Hosted by Mendes management, the production is promising to offer the traditional story "with all the Geordie trimmings" between 30 November and Christmas Eve. Tickets are available online.
The big names are seeing Newcastle as the place to be this winter, and former Britain's Got Talent winner Matt Pagan is no different. The Carlisle local will be starring as the Prince in Sleeping Beauty at the Tyne Theatre from 3 December to 3 January.
To round off the panto lineup this year, the Northern Stage theatre group will be hosting an in-house production of The Sorcerer's Apprentice from their city centre site.