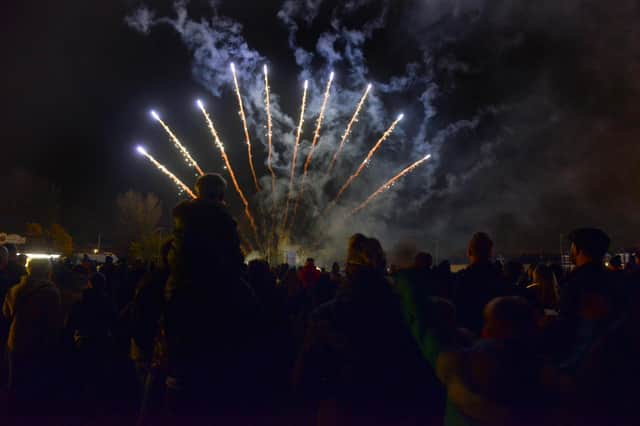 Bonfire Night, or Guy Fawkes Night, is on the horizon and with so many fireworks expected to be set off by households across the North East there are plenty of laws which need to be remembered.
What can be put on a bonfire?
While a controlled household bonfire can be a good way of getting rid of certain things around the house and garden, there are a number of flammable things which cannot be used. Under the Environmental Protection Act 1990, it is an offence to burn anything on a bonfire that could release toxic or harmful fumes into the atmosphere and in turn harm the environment or other people.
This means treated wood, tyres, plastics, rubber and oil should all be kept away from fires, which should be predominantly built up with paper, leaves, wood and cardboard.
Where should I buy fireworks from?
Anyone wanting to set off their own fireworks should only be buying supplies from registered sellers on specific windows throughout the year. These are between Saturday, October 15 and Thursday, November 10 as well as between Boxing Day and New Year's Eve and three days before Diwali and Chinese New Year.
This includes sparklers. Anyone under the age of 18 is unable to buy category two and three fireworks, which the vast majority of traditional household fireworks call into.
When can I let fireworks off?
Using fireworks outside of set times throughout the day is considered illegal. For the majority of the year, it is against the law to set off fireworks between the hours of 11pm and 7am.However, on bonfire night this curfew is extended to midnight and on other big nights of the year such as New Year, Diwali and Chinese New year the cut off is moved to 1am.
The law also says members of the public must not set off or throw fireworks or sparklers in the street or other public places.
How much care should be put towards pets?
The Animal Welfare Act sets out suggestions on how to help pets, even if the household setting off fireworks doesn't have one of their own.
Government advice is to not set off fireworks near livestock or horses, or any buildings which contain livestock and anyone planning a rural firework display should warn neighbouring farmers in advance. The same recommendation is given for urban fireworks and neighbours should be warned about the explosions from fireworks.
How far can bonfire smoke travel?
Anyone putting together a bonfire needs to be in control of not only the flame itself, but also the smoke from the fire which could drift into the gardens of neighbours or even public places.
Having bonfires next to motorways where smoke could drift and obscure views of drivers is a criminal offence and could lead to a fine of up to £5000.