Whether you tried to get a place for the 2022 event but were unsuccessful or are inspired by a loved one working towards their goal of finishing one of the UK's most famous half marathons, the Great North Run has been confirmed to be happening once again in 2023.
But rather than looking at what could have been, why not look at how to get involved next year?
The vast majority of entries for the event are decided through the ballot system, although other methods may be available.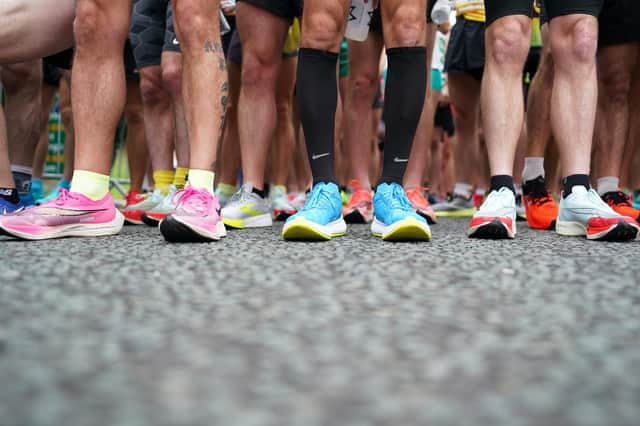 When is the 2023 Great North Run?
Race organisers Great Run have confirmed the 2023 edition of the race will take place on Sunday, September 10.
When will the ballot for the 2023 Great North Run open?
The Great North Run ballot usually opens in January of the year of the run and remains open for around six weeks.
The ballot for this year's event opened on Monday, January 10 2022 and closed on Monday, February 21. Potential runners found out if they were successful in the same week as the closure of the ballot.
Alternatively, anyone looking to guarantee their place in the next three Great North Runs can sign up as a member of the event right now. The system, which opened on Tuesday, September 14 allows any potential runners the chance to skip the ballot for the 2023, 2024 and 2025 events. This is done by filling in an online form through the Great Run website.
Membership across the three year period comes at a cost of £65. This includes the chance to bypass the ballot process for the next three Great North Runs as well as an exclusive members only training top and a free professional photo upon receiving the finishers medal at every event for the next three years.
Anyone looking to become a member will still need to pay the entry and registration fees each year.
How can I run the Great North Run for a charity?
Anyone who has been unsuccessful in the Great North Run ballot still has the chance to participate in one of the region's largest annual events by running the route for a charity.
The race has agreements with some huge charities and leave places each year for anyone wanting to run for an organisation close to their heart.
These charities include Cancer Research UK, the British Heart Foundation and Mind. To take part through the charity route, runners need to contact associated charities directly. This can be done around the same time as the opening of the ballot.
Can I volunteer at the Great North Run?
The majority of volunteering places for the Great North Run are made up by community groups, charities and sports clubs although a small number of individual volunteering places are available.