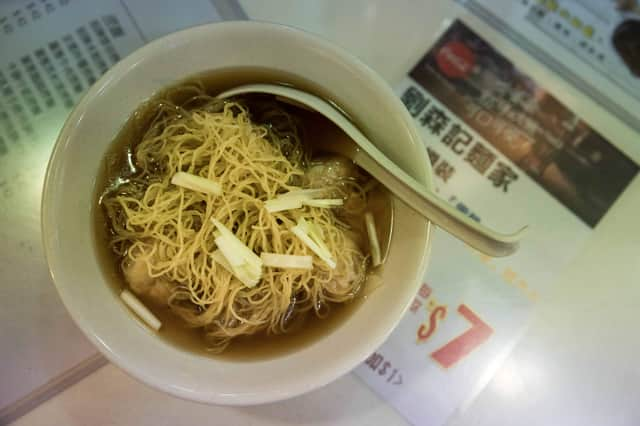 World Noodle Day might not be the first event in your calendar every year but, believe it or not, it is a real thing and it's the perfect excuse to get stuck into some great food.
The event is celebrated on October 6 and pays homage to all things noodles.
The first mention of the food in history dates all the way back to 25 BC during the Eastern Han period.
Since then noodles have become a go-to for cultures all across the world thanks to their inexpensive price, easy cooking and satisfying texture.
Newcastle may seem miles away from their Asian origin, but there are still some top-notch noodle eateries in the city.
Shijo
Unit 4 Haymarket Hub, Newcastle upon Tyne NE1 7PF
Even if you've not eaten in Shijo, you're sure to be aware of it.
The Japanese restaurant sits just inside Haymarket station and their delightful smells often drift across the busy station and into the street.
The street food cafe is cheap as chips but doesn't compromise on quality either.
You can get main meals over beds of noodles, Japanese miso broth noodle soup and special noodle soup.
Nudo Noodle House
54-56 Low Friar St, Newcastle upon Tyne NE1 5UE
Nudo Noodle House in the city centre claims to not be 'just any noodle place'.
The restaurant puts an emphasis on going beyond the 'pop culture' interpretation of noodles and journeys into 'the soul of regional Chinese cooking'.
Authenticity is the mantra at Nudo, whose menu includes Lo Mein noodles, oriental soup noodles, wok noodles and Japanese soup noodles.
Customers love Nudo too - there's not been a review under four stars for nearly two years.
Umai Mi
Unit 13 Grey's Quarter Eldon Square, Newcastle upon Tyne NE1 7AP
Umai Mi opened in Eldon Square in 2018 and was launched by the Nudo team... so it was always going to be a hit.
The restaurant thought about opening in Chinatown but saw a gap for great Asian food in the shopping centre and went for it.
Having been awarded a TripAdvisor Travellers' Choice Award in 2021, it was clearly the right decision.
The restaurant cooks up soup noodles and wok noodles, as well as sushi and other classics.
Zaap Thai Street Food
The Gate, 117 Newgate St, Newcastle upon Tyne NE1 5RZ
From minced pork rice noodle soup to rice noodle rolls with pork liver, the noodle section of Zaap's menu is very strong.
As well as its food, what makes the restaurant so popular is its atmosphere.
The restaurant creates a Thai street food market experience with neon lights and Thai artwork scattered everywhere.
Zaap claims to transport guests to Bangkok as soon as they walk through the door, so what better way to celebrate World Noodle Day?
Yo Yo Noodle
54-56 Grainger Street, Newcastle upon Tyne NE1 5JG England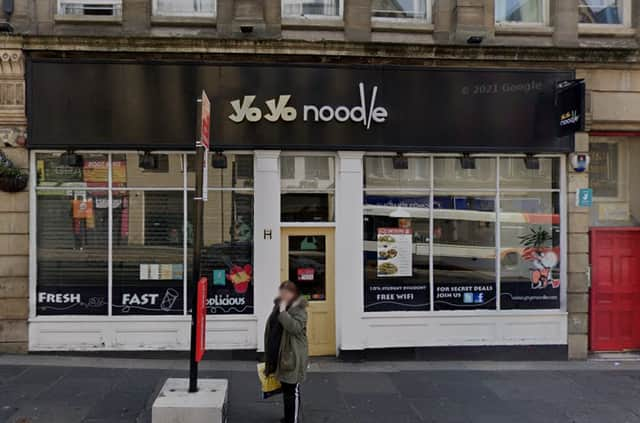 If you want fix a quick noodle craving, head to Yo Yo Noodle.
The takeaway is pretty much as no-frills as it can be, but don't be put off by its simple looks.
The noodle bar's dishes are full of flavour and ready in rapid time.