Geordies are known for their welcoming attitude, love of a big night out and penchant for a drink or three.
However, with the number of young people drinking on the decline, the bars and clubs of Newcastle are now offering more alcohol-free cocktails and mocktails than ever before.
According to Alcohol Change, alcohol consumption dropped by 16% between 2004 and 2017, with younger generations skipping the booze to economise.
With plenty of tasty non-alcoholic options out there, people who are sober or simply want a clear head in the morning can still take part in a night of drinking on Tyneside.
NewcastleWorld runs down seven of the best mocktail spots in the city.
The Exchange
Prudhoe Chare, Northumberland St, Newcastle upon Tyne NE1 7AT
It's all about the experience at The Exchange, with customers ducking down a disguised entrance to spend the night in a speakeasy just like The Great Gatsby.
The bar offers a number of mocktails that pay homage to its vibe and experience.
From an Apple Mojito to The Exchange Punch and a Shirley Temple to The Boston Iced Tea, the menu will have you salivating.
Revolution Bar
Collingwood St, Newcastle upon Tyne NE1 1JF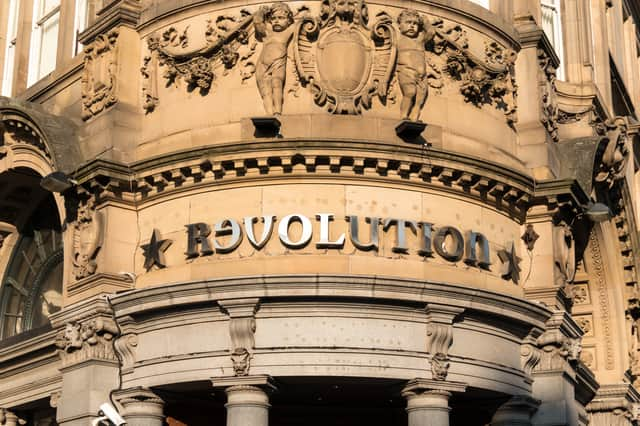 Revolution Bar is one of the city's most popular haunts and is always a hive of activity, especially on weekends.
The chain has one of the biggest cocktail menus on Tyneside.
Its mocktail offerings aren't so expansive, but certainly tick the box with drinks including a Noo Woo and Saintly Pornstar.
No. 28
27-29 Nelson St, Newcastle upon Tyne NE1 5AN
The award-winning No. 28 is regarded as one of Newcastle's best hidden gems.
With its plush decor and tempting menu, it's certainly well sought-after.
Non-alcohol cocktails include the Blackberry Blues, a Bubblegum Lite and a Frigid Pornstar - all for under a fiver.
Pleased to Meet You
41-45 High Bridge, Newcastle upon Tyne NE1 1EW
In the heart of the city centre and a stone's throw from the Bigg Market is cocktail specialist Pleased to Meet You.
The drinks menu is so long it will take some flicking through, but eventually you'll land on its low and no alcohol options.
Those include an Orange & Rosemary Smash and a Blackberry & Apple Mule, amongst other fruity options.
Bar Luga
35 Grey St, Newcastle upon Tyne NE1 6EE
Bar Luga is one of Newcastle's must-visit bars in the summer months.
Once off Grey Street, you can climb the stairs to a hidden terrace that soaks up the sun.
While there, you can soak up an Apple Mojito, Rose Garden, Tropicana or Passionfruit Martini, all without alcohol.
The Botanist
Monument Mall, Newcastle upon Tyne NE1 7AL
The Botanist has cemented itself as a firm favourite on the Newcastle nightlife scene.
It's particularly popular for date nights and it's great for those who love a mocktail.
Non-alcoholic drinks are scattered across the menu and the Non Alcoholic Rhubarb and Sage Spritz sound particularly tempting.
The Muddler
69 Grey St, Newcastle upon Tyne NE1 6EF
One of the new kids on the block, The Muddler transports customers from Tyneside to the North East.
It's got a very well sought-after food menu, but the drinks are great too.
Mocktails have funky names that include Samui Sunrise, Yuan Mojito and the El Nido.