With temperatures set to reach the high 20s this weekend in Newcastle, many Geordies will be looking for a way to cool down.
The extreme heat has prompted an Met Office warns 'danger to life' ahead of blazing temperatures in Newcastle">amber weather warning from the Met Office which comes into place on Sunday night.
For any Tyneside locals looking for an outdoor swim or to take part in some watersports to cool down, here are eight locations in our region.
Haltwhistle Swimming Pool and Leisure Centre
Greencroft, Haltwhistle NE49 9DP
50 minutes drive from Newcastle
Haltwhistle Swimming Pool and Leisure Centre has three outdoor pools open to the public.
Water is heated and supervised by a qualified lifeguard, and there's also a giant flume for the kids.
No booking is needed and pools are open from 10 am to 4 pm on Saturday and Sunday.
North Tyneside Beaches
Less than 30 minutes drive from Newcastle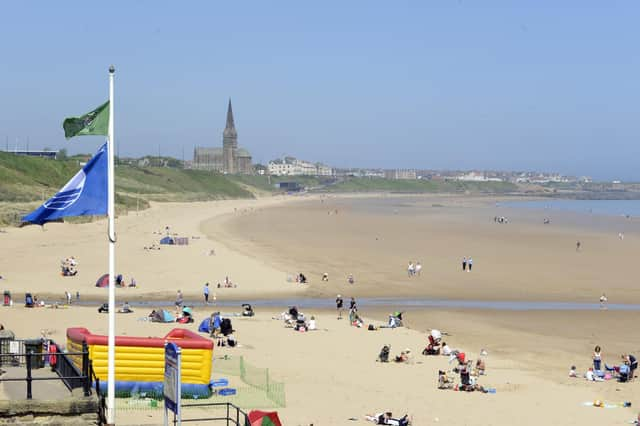 The North East is lucky to benefit from a fantastic selection of beaches along its gorgeous coast.
No doubt many will be heading to the sand of North Tyneside this weekend.
The following beaches have lifeguards present - Cullercoats, King Edward's Bay, Sandhaven, Tynemouth and Whitley Bay.
Be sure to read the advice below before going open-water swimming this weekend.
Endless Adventure North East
Endless Adventure North East run a number of action-packed water-based experiences across the region.
White water kayaking, tubing and rafting, as well as coasteering and gorge walking, are just some experiences available from Sunderland to Northumberland and the North Pennines.
Availability is limited this weekend but there are slots for white water tubing and gorge walking if you fancy getting wet in a more extreme way.
Helmsley Open Air Pool
Baxton's Sprunt, Helmsley, York YO62 5HT
1 hour and 30 minutes from Newcastle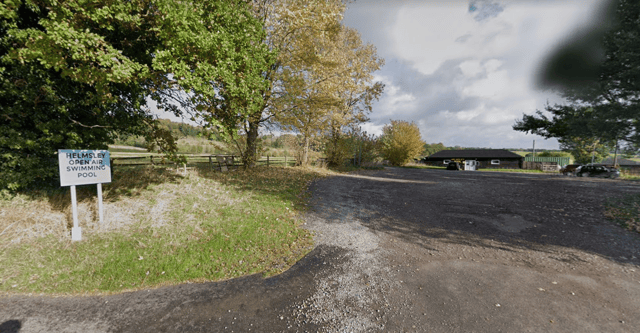 Helmsley Open Air Pool is a charity that strives to make outdoor swimming affordable.
There are fun sessions and open swimming sessions available over the weekend.
Entry can be reserved online before making the journey down.
South Tyneside Water Activity Centre
River Dr, South Shields NE33 1TL
30 minutes from Newcastle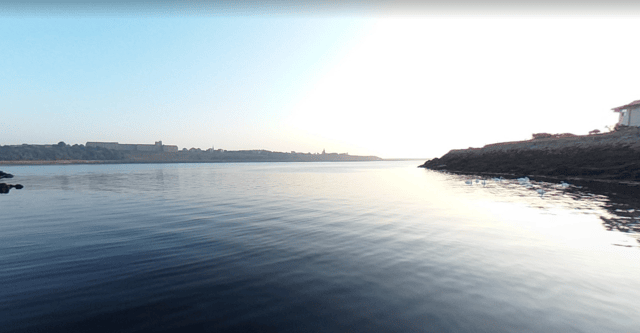 South Tyneside Water Activity Centre can be found right in front of the Tyne Harbour.
If you're wanting to have a go at a watersport, the centre could be the most convenient location.
There are kayaking, canoeing and stand-up paddle board sessions available with bookings made via phone or email.
Kielder Waterside Activities
Kielder Forest Park, Hexham NE48 1BT
1 hour and 15 minutes drive from Newcastle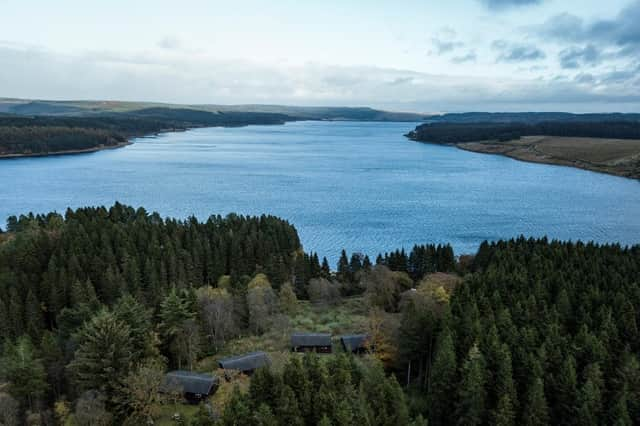 This isn't one for swimmers, but if you're just looking to be on the water this weekend then head to Kielder Waterside Activities for some watersports.
The beautiful lake offers canoeing and kayaking classes, which are still available to book for this weekend.
If you're feeling particularly extravagant, you can also rent a motor boat to enjoy the lake.
Stanhope Pool
Waterside Ct, Stanhope, Bishop Auckland DL13 2LU
45 minutes drive from Newcastle
Stanhope Pool is found in the North Pennine hills and is maintained by volunteers.
The heated 25 x 13m open air pool has a springboard and there's a smaller pool for young children too.
There are lane swimming and general swimming slots across the weekend with pre-booking advised.
Aksham Outdoor Pool
1 hour and 30 minutes from Newcastle
A bit more of a trek along the A69 will take you to Aksham Outdoor Pool.
Facilities include a heated paddling pool and a heated 20-metre pool and there's even an option to hire a BBQ.
Booking can be made in advance online.
RNLI guidance on open-water swimming states: "Going for a swim in cold, open water can be exhilarating, but it's not without risk. So if it's your first time open water swimming or cold water dipping, it's important to speak to a health care professional to discuss the risks of cold water immersion before you go.
"Always arrange to go with a buddy. Open water swimming is much more fun with someone else, and you can look out for each other. It's also good to tell someone on shore where you are going and when you will be back. They'll be able to call for help if you are overdue back."
Full advice on locations, equipment, acclimitasation, weather, tides and emergencies should be read here.