A year of commemorative events ahead as Hadrian's Wall celebrates MEGA birthday
It's a big year of celebrations as Hadrian's Wall turns 1900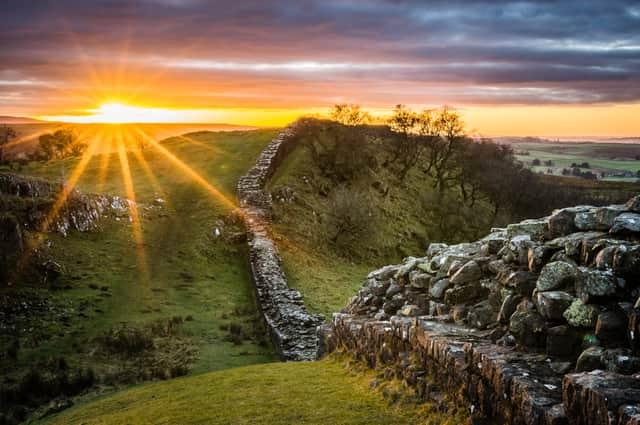 Hadrian's Wall is set to celebrate its 1900th birthday this year with a setlist of exhibitions, talks and family-friendly events in a year-long programme.
The historic wall was built 1900 years ago, and the festival dubbed Hadrian's Wall 1900 is set to celebrate the UNESCO attraction.
A full calendar of events is to be revealed over the year in celebration of the 73-mile-long wall, but some attractions and offers have already been announced.
So far, a contemporary artwork piece that uses fabric of the landscape, a Japanese manga series bringing Roman history to life and a conference exploring new views and reflections on the Wall, delivered to Newcastle University, are planned.
The year-long celebration runs from January 24 to December 23, 2022.
From January 22 to January 29, the Obscurum – Lux, a gallery and artefacts display that utilises "the importance of light and colour in the Roman world" will open.
Following from that, on February 20, the In Search of Hadrian's Wall in Ouseburn demonstration will take place. A 90-minute guided walk led by guides Lesley Turner and George Davies will walk the route of Hadrian's Wall through Ouseburn.
Four dates are set for a brand-new play created by On the Move Theatre. Gone to the Wall will be performed four times over the festival, with the first appearance on February 26, 7 pm at Whitley Chapel Parish Hall.
The second date is set for March 4 at Slaley Village Hall at 7:30 pm. Two more dates are set for June 18 and June 25 & 26.
In March, attendees can discover the virtual focus day on Friday 25, a day of virtual activities to celebrate the festival with a live workshop promising a Q&A with an expert on the wall.
March also sees the Lost Fort event in South Shields, a small exhibition opening on March 28 and remaining open until October 2.
The Arbeia Roman Fort site is also set to open on March 28, staying open throughout spring and summer.
Other openings include the Vindolanda Excavations, opening March 28 and remaining open until September 23.