Alexander Armstrong gets Rothbury surprise on Michael McIntyre's Big Show
Alexander Armstrong received a rude awakening from Michael McIntyre, and a surprise guess from Rothbury.
Watch more of our videos on Shots!
and live on Freeview channel 276
Visit Shots! now
Alexander Armstrong, who was born and raised in Rothbury, received a rude awakening in the form of a Northumberland surprise on Michael McIntyre's Big Show on Saturday night.
The Pointless host and Classic FM presenter was the latest victim in the comedian's Midnight Gameshow gag, in which McIntyre sneaks into celeb's homes in the middle of the night to put on a kooky quiz.
Judge Rinder, Gino D'Acampo and Peter Crouch have all appeared on the show and last weekend the comedian took a trip to Armstrong's now home of Oxford to disturb his slumber.
The chaotic segment included a cameo from Angela Ripon, who complemented the star's pyjamas, and a 'posh-off' with Made in Chelsea star Jamie Laing. There was also time for a mystery guest from Armstrong's childhood in Northumberland.
The presenter was given clues including a flat cap, straw and even two sheep before a short song led him to realise it was his cousin Davy - who then joined the couple in bed to take part in a 'guess the song' game.
He said: "Not only were my parents both doctors, but they were both presidents of the Rothbury Pipe Band. I think they still award the Armstrong trophy for most promising highland piper, which is a lovely thing.
"When I was little, the pipe band was at once the most exciting and the most terrifying thing. The sound of the drums and the pipes gets you in a way you don't quite know how to deal with when you're small.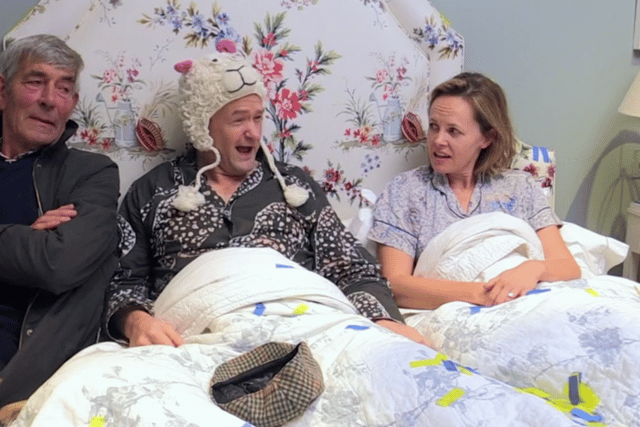 "I used to sit there, and I couldn't decide whether I was scared witless or whether this wasn't the best thing in the world. It's so brilliant to see the Festival thriving – especially after the past couple of years – and I'm incredibly proud to be involved with it.
"They've done such a great job of putting the programme together for this year [2022]. We've got some amazing acts from not just Northumberland and the borders, but from Ireland and further afield coming to perform.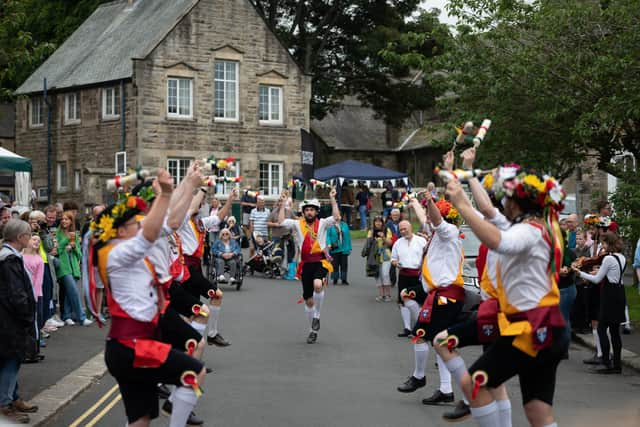 "There's such a wonderful mix of older and younger musicians which gives it such a unique energy. Incredibly young talents like Erin Rae and Cameron Nixon will be exemplars of a new generation.
"You don't have to be a specialist to be moved by it. You just have to give it the attention it needs, and it will get you every time. And Rothbury is a wonderful place to introduce yourself to it."