Fans of Minions: Rise of Gru wanting to attend a screening in a suit will be permitted into Cineworld venues, the chain has confirmed.
Cineworld runs Newcastle's 16-screen cinema in The Gate and issued a message of clarification on Wednesday morning after an employee suggested that any suit-wearing viewers would be barred from the cinema.
A Cineworld statement read: "All minions are welcome in our cinemas, but any who partake in despicable behaviour will be asked to leave if they disrupt the enjoyment of others.
"Minions looking for a truly immersive way to experience this movie might want to try out our 4DX screens instead – it's the most exhilarating way to watch a movie."
The message comes as a viral trend labelled Gentleminions continues to sweep the nation.
The movement, popularised on social media app TikTok, sees teenagers wearing their best suits to go and watch Minions: Rise of Gru at their local cinema.
In doing so, the customers look like and act like the film's main character Gru, copying his instantly recognisable hand movements and body language.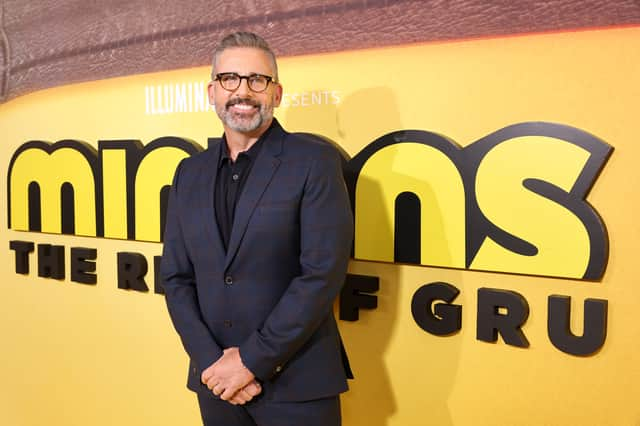 The hashtag '#minionschallenge' has racked up an incredible 81.9 million views across TikTok with #gentleminions getting a further 16.5 million.
For many teenagers taking part, the trend has proved some harmless fun, but some have caused disruption inside the cinema with shouting and cheering during the film.
One 18-year-old who took part in the viral trend explained his reasons why to The Digital Fix.
Jayden Tries, from Doncaster, said: "Day by day, there were more and more fine gents appearing on my TikTok doing it.
"There's a twist however – I'm the world record holder for the mobile game Minion Rush.
"Therefore, I only felt it was right to hop on the trend as a homage to my success with the game.
"There was another group of fine gents there too, suited to the extreme.
"We formed an alliance and mutual respect for one another's love for tiny yellow men."