Newcastle United co-owner Mehrdad Ghodoussi issued a classy message to Wimbledon star Cameron Norrie as he progressed to the semi-finals.
The South-African-born Brit had to put up an almighty fight to overcome Belgian David Goffin on Tuesday night in a five-set thriller.
Norrie managed to continue his sparkling Wimbledon run to set up a semi-final clash with none other than number one seed Novak Djokovic.
As the public has got to know Norrie during his best form to date, the star revealed that he was a Newcastle United fan.
The admission came as the public looked to temporarily rename Henman Hill after Norrie - one suggested Cameron Kop, but the star said that wouldn't fly as he was a Newcastle United supporter.
One man watching the Brit's triumph last night was Newcastle co-owner Mehrdad Ghodoussi.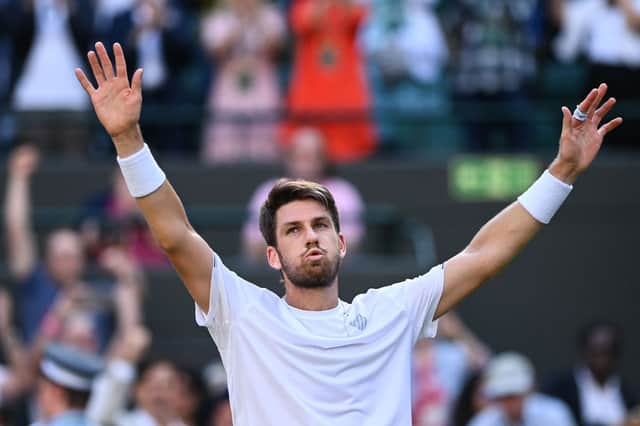 Impressed with Norrie's performance, the club co-owner was quick to issue a classy message of congratulations.
He wrote: "What an incredible win @cam_norrie you need to come up to @nufc to watch a game next season!! #nufc #wimbledon."
Norrie was quick to snap up the invitation, perhaps aware of how hard it is proving to get tickets at St. James' Park currently.
He replied: "Thank you!! And will do!!"
Norrie added a series of black and white circles after the response for good measure.
After his hard-fought win last night, Norrie said: "Just all the hard work and the sacrifices and everything just kind of all hit me at once.
"Especially the situation, you know, here at Wimbledon in front of my family, my friends, and obviously a lot of people following that match.
"For me, just kind of thinking back, all the hard work, the sacrifices and everything, I kind of didn't really know what to say. Got emotional there, and, just a crazy day and crazy match to get through, especially with the way that it started. That's the reason why you play the sport."