In the Instagram video, Rosie explained to her followers that she was "absolutely freezing", as the couple from South Shields, had decided to schedule the heating to turn on at a certain time each day.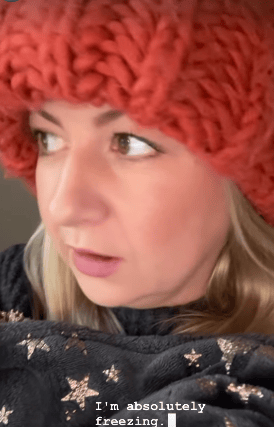 It seems the pair have had to cut down on heating the home, like many of us dealing with the cost of living and energy bill increase. Rosie explained with a fluffy blanket draped over her that they have decided to turn the heating on at 3pm each day, as that is when their children Robin and Rafe return home after school and day care.
In the next section of Rosie's Instagram story, she uploaded an image of a portable heater with the caption "bringing out the big lads", and further explained that she was working from home that day.