Regional child poverty campaigners have welcomed calls from the Local Government Association (LGA) for England's free school meal system to be improved and extended to include more families.
Ahead of a proposed Food Strategy White Paper from the Government, the cross-party LGA has called on the government to register eligible pupils for free school meals automatically.
The cross-party group, which represents 328 councils across England, has called on the government to review its free school meals threshold, which remains unchanged since 2018.
The LGA has also asked for the temporary extension of free school meals to some households with no recourse to public funds to be made permanent.
Just last month calls from the regional and national poverty campaigners North East Child Poverty Commission, Children North East, Schools North East and Child Poverty Action Group called for the government to make a series of changes to the free school meal legislature.
The NECPC and CPAG partnership echoed LGA calls for automatic registration for eligible children onto the programme, as well as the temporary extension of free school meals to some households with no recourse to public funds.
The group also called for the extension of eligibility for the scheme to all families in receipt of Universal Credit and equivalent legacy benefits.
The four organisations wrote jointly to Government ministers following a research paper published by the groups that showed one in four pupils living below the poverty line are not currently eligible for free school meals.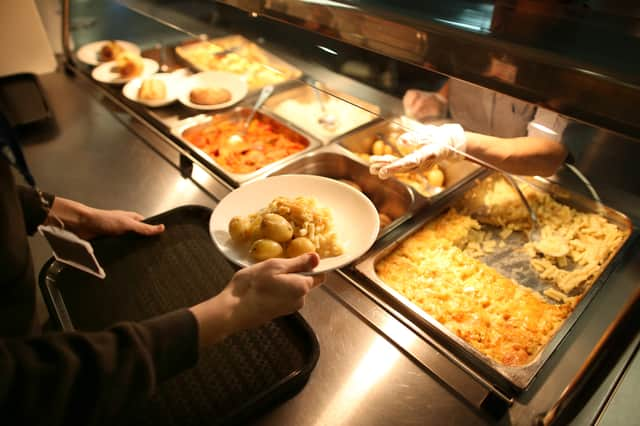 NECPC Director Amanda Bailey said: "The current free school meals system in England is clearly inadequate - with many thousands of North East children in poverty missing out on this support, both because the current threshold is simply far too low and because the application process is just too complex.
"The Government has the power to change this, ensuring many more pupils can benefit from a hot, balanced meal each day - which would make an enormous difference to struggling families right across our region. The current cost of living crisis makes this more important than ever before.
"We warmly welcome the backing of councils across England for improvements to our current free school meals system, and the Government must now use the new Food Strategy to deliver this."