Northumberland County Council issues stark Covid warning ahead of 'concerning' winter period
Hospitals are feeling the pressure with lengthy waiting times being seen.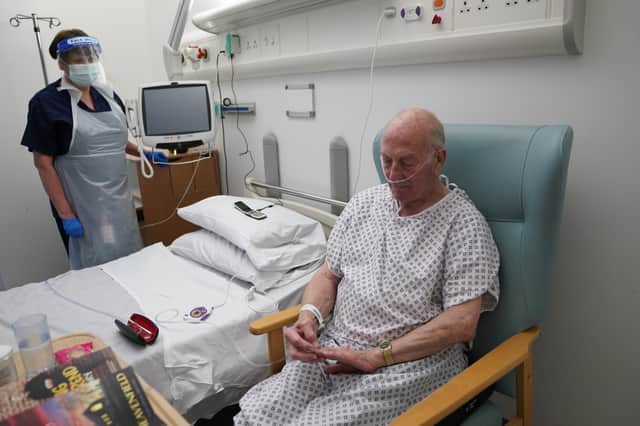 A stark warning message has been issued by Northumberland County Council as worries over the Coronavirus spiralling out of control this winter intensify.
Northumberland residents are being urged to remain cautious and continue to do all they can to protect themselves.
The message comes as hospitals in the area begin to struggle under increased pressure with lengthy waiting times for patients.
Liz Morgan, Director of Public Health at Northumberland County Council, said: "Covid case rates in Northumberland remain high and have been increasing in some age groups other than school-age children, which is a real cause of concern.
"Our NHS services are under significant pressure and have been for some weeks now. This is resulting in significant waiting times in Emergency Departments and limited bed availability in our local Trust, but is also reflected across our GP practices, ambulance services and NHS 111.
"What is most concerning is that this is occurring in early November, before we would normally expect winter pressures to have an impact."
Much of last year's festive period in the region was spent in lockdown as locals struggled to see loved ones at Christmas.
With the vaccine rollout, it is hoped there won't be a need for another lockdown this year, but cases are on the rise.
A statement from the council went on to back the Covid vaccine and booster jabs, calling on locals to book their appointments.
Ms Morgan continued: "If you haven't yet had a first dose of the Covid vaccine, the door is always open. And if you have had a first dose, please take up the offer of the second dose and the booster if you are eligible. We know that immunity will drop off after a period of time, even if you're fully vaccinated so having that booster is crucial."
As well as washing hands ventilating buildings and taking regular Lateral Flow Tests, the council are also asking that people wear face coverings in crowded spaces and on public transport.