Tyne Tunnel operators were asked to look into introducing a scheme where users in financial hardship would have a way of skipping fine payments.
The North East Joint Transport Committee met on Thursday, January 13 with members from the TT2 team in attendance.
TT2 Chief Executive Phil Smith provided an update on the tunnel's progress since switching to a cashless system last year.
Despite some user confusion, statistics show that 95% of users have taken to the new system without issue.
The Committee discussed the price of Tyne Tunnel fines and whether the amounts being demanded might leave some of those facing financial difficulties who did forget to pay with even more hardship.
As a result, Councillor Carl Johnson requested that the TT2 team look into implementing a scheme for allowances to be made.
Cllr Johnson said: "There will be some people who forget to pay the toll and get a fine through the door and that will cause real financial hardship for some people that can't afford to pay and that will put them at even more financial hardship then they are already in.
"My request would be that we go away and explore a hardship system, whereby if you have ended up with a fine that will genuinely cause you financial difficulty, we come up with a system where we can assist those people to get off that hardship.
"That's my request that members of TT2 and Transport North East go and look at that.
"We'd really appreciate it if you go away and look at that."
The Councillor added that he was "absolutely in favour of a free-flowing tunnel project".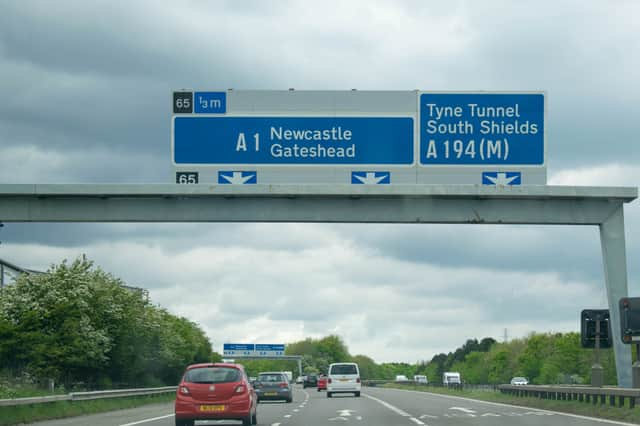 The Committee also acknowledged the recent Tyne Tunnel petition which demanded a number of changes be made to the new system.
As well as the scrapping of unpaid fines before January 1 2022 and a longer time to pay, the petition demanded the lowering of fines for drivers.
It has been signed by nearly 11,000 people.
Mr Smith explained to the committee why the fine amount was as high as it is.
The Chief Executive said: "The cost of recovery needs to sit with the people from whom it's being recovered.
"If it isn't then it's a cost to the wider population or a cost to the people that have paid, the cost of tolls would have to go up if people weren't paying [the fines].
"That sets the level where it is, which is similar to Mersey, Dartford, car parking and bus lanes.
"That's what it costs and we benchmarked our costs early on.
"We have 85 additional staff in our offices at the moment and the cost of running that recovery process is where these numbers are driven from."
Mr Smith also explained why the TT2 research suggests that extending the time to pay for a crossing further than midnight the day after wouldn't help users.
Citing evidence from similar systems, Mr Smith said: "What happens is, if you have longer to pay, you put it to one side and forget.
"For example, Clean Air Zones have six days to pay and the levels of non-compliance are typically 20-30%, whereas ours is five."