A mammoth new festival is coming to Newcastle this May with a diverse and action-packed schedule of activities.
Tour de Moon is journeying across the country and will visit Tyneside with four days of interactive events across the city's venues.
Organisers say the calendar of activities is designed to appeal to everyone from amateur sports teams to die-hard clubbers.
The Newcastle locations to be featured in the festival, which will include an afterparty at World Headquarters until 5 am on Saturday, 28 May, are Walker Activity Dome, The Discovery Museum, the Star & Shadow Cinema and the Lime Street creative quarter in the heart of the Ouseburn district.
Across the four days, Newcastle's up-and-coming creatives and cultural tastemakers will take to stages across the city to talk, debate, create and collaborate in Moon Talks.
The line-up includes theatre maker Melody Sproates, comedy performer and podcaster Lee Kyle and queer Jewish dance artist Jesse Salaman.
Also part of the festival is Moon Experiences; designed to completely repurpose disused buildings within city centres, creating surreal and unusual theatrical spaces.
In Newcastle, this includes a takeover of two warehouses in Lime Street, Ouseburn. Visitors can find themselves immersed in plays developed with new talents, whilst taking a trip to the Moon on psychedelic buggy rides.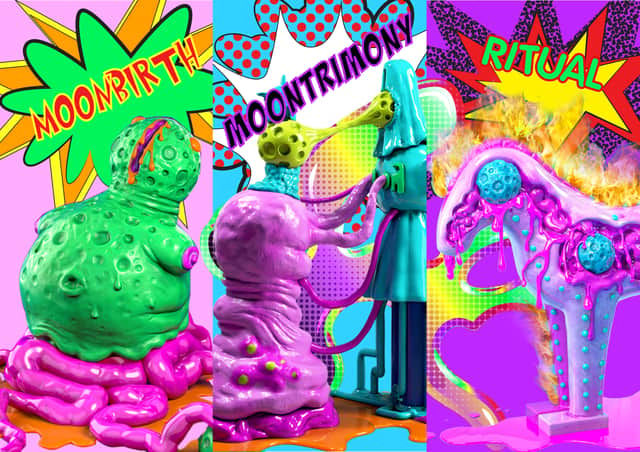 Another major part of the Tour de Moon festival is the Moon Convoy, which arrives on Nelson Street on May 27.
The display will feature huge floats and include interactive elements such as a large rotating moon that appears and disappears at night.
DJ sets, a full-size replica of nine metre-long Archie The Squid who resides at The Natural History Museum, talks, film screenings, an inflatable game designed with the help of scientists at NASA SSERVI and the SETI Institute will also feature in the eclectic display.
There will be plenty of opportunities to capture the Convoy on its parade through Newcastle, which sets off from Civic Centre Car Park on Saturday from 6:30 pm.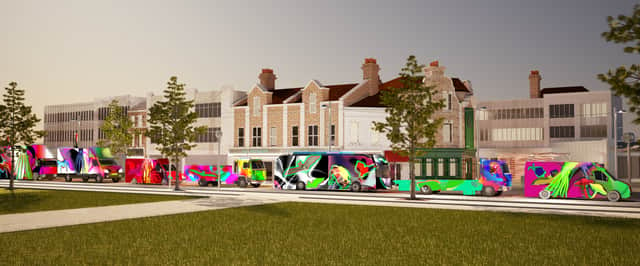 Tour de Moon's creator is the creative director, artist and filmmaker Dr Nelly Ben Hayoun of Nelly Ben Hayoun Studios.
Nelly is the founder of NASA International Space Orchestra and the tuition-free University of the Underground.
She said: "Our main objective for Tour de Moon is to prompt radical imagination, support pluralistic thinking so to offer alternative futures developed by and with youths.
"With this festival we decided to redistribute our funding and to use our platform to celebrate the nightlife sector and young adults – demographics which have been hit especially hard by the impacts of Covid and funding cuts over the last few years.
"Tour de Moon travels with the night, seeking new beginnings to empower others to create, initiate and innovate with new thinking and pluralistic practices so that history does not repeat itself on and beyond Earth."
Tour de Moon will take over Newcastle between Friday, May 27 and Monday, May 30.
The full schedule is as below:
Moon Experiences - 51 Lime Street, Ouseburn, NE1 2P
Moon Games (10.00-16.00)- Walker Activity Dome
Moon Cinema (Friday and Saturday, 12.00-20.00) – Star & Shadow
MoonTalks (Sunday 15.00-18.00)- Star & Shadow
Bar Talks (Saturday 15.00-18.00)- Discovery Museum
Bar Talks (Friday-Monday 19.30-23.00)- WORLD HQ Room 1
Tour de Moon Afterparty (Saturday only 23.00-05.00) - WORLD HQ Room 2
You can find out more about the event here.