Crippling Covid battle made Newcastle man rethink lifestyle in rapid time
Chris was strapped up to a breathing machine just months ago and is now racing fit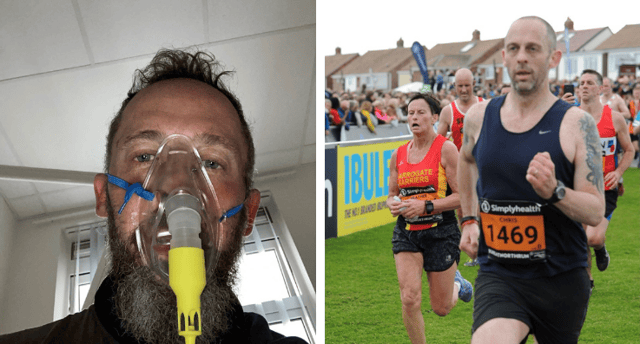 "My son thought I had cancer, that's how bad I looked," Chris Ryan says when remembering his bout with coronavirus.
The 55-year-old, from Forest Hill, was hospitalised with the virus and hooked up to oxygen machines little more than six months ago.
Now he readies a remarkable bounce back after turning his lifestyle around.
Chris, who struggled to make it to the hospital bathroom and back, is running the Kielder 10k as part of the Active Northumberland Kielder Marathon weekend on Sunday.
He has spoken about how, having loved but stopped running in the past, his lethargic lifestyle exacerbated his condition.
Chris said: "When I got ill, my sense of smell was fine, but I didn't eat for a week, I was exhausted.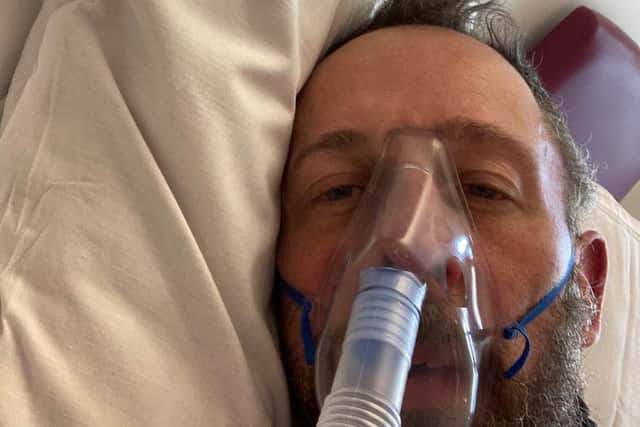 "When my son took me to the Northumbria Specialist Emergency Care Hospital in Cramlington he thought I had cancer because of how bad I looked.
"I was put on oxygen and had quite a high level of support. The team at the hospital were fantastic and really looked after me.
"What gave me focus was regaining my general health. I'd been working from home, and I fell into the trap of working longer hours during the week and doing even more on a weekend.
"I wasn't running. I was getting out of bed, plonking myself down at a computer and working long hours, not eating properly."
Chris now hopes to both warn an inspire others about the importance of a healthy lifestyle.
He said: "What I want to help people understand is how important it is just to be healthy. People living good lifestyles and looking after themselves, that's how we are going to get healthier and build up our immune systems.
"Getting healthier and going from struggling to go to the bathroom and back in hospital to doing the Kielder 10k, having just done the Great North Run, is really exciting for me and I'm just thrilled to be back running."
Olympian Steve Cram, who won silver in the 1500 metres in Los Angeles 1984, leads company Events of the North who are behind this weekend's race.
Steve, who is from Jarrow, said: "It's great to see Chris embracing a healthy lifestyle and recognising the benefits this can bring for us all, and not just at times like these when we have all been dealing with a global pandemic.
"This is why I'm so excited about this year's Active Northumberland Kielder Marathon – it's about getting back out there, embracing exercise, facing our own individual challenges, and doing so with likeminded, enthusiastic people around us."