Denise Welch recounts hilarious Matty Healy reaction after accidentally leaking The 1975 tour
Denise knew she had made an oopsie as soon as Matty opened a phone call with 'mum, I love you very much, but'
Watch more of our videos on Shots! 
and live on Freeview channel 276
Visit Shots! now
Denise Welch couldn't hold back the giggles as she recalled an endearing interaction with son Matty Healy when she accidentally announced The 1975 tour being funny in a foreign language online.
The Whitley Bay star was speaking with Rob Beckett and Josh Widdicombe on the Parenting Hell podcast, on which she talked candidly about addiction and raising her sons in the spotlight. Between the more heavy and honest moments, Denise also treated the hosts to some light-hearted tales and insight into her relationship with superstar son Matty.
The frontman of The 1975 is in the process of releasing his band's new album after a string of singles in recent months. Denise joked that she has to be careful what she shares online about her son, but accidentally slipped up earlier this year.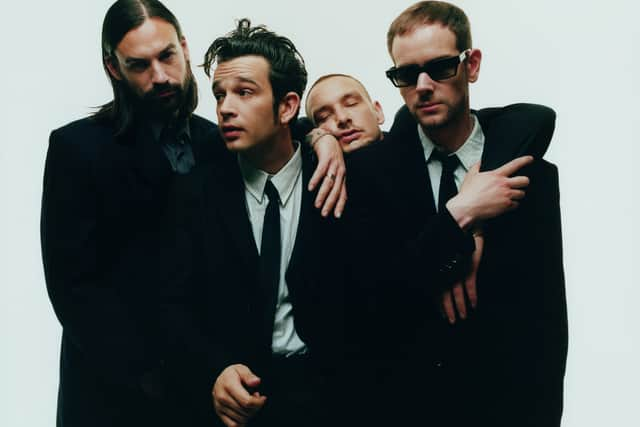 She said: "He's grown so much as a person. He started the band when he was 13 years old and when they were 21, 22 is when 'Chocolate' happened. They've been together for 20 years! That's what Matthew said about this tour, 'I just want to be in a group with my best friends making and playing music together'. That's what this tour will celebrate.
"A few months ago I saw some clip that had come out and I put it on Instagram and wrote, 'can't wait to see them on tour'. Matty rang me and said, 'mum, I love you very much... but you've just announced our tour and we haven't announced it yet. My phone has just rung off the hook with every agent I've got, every record company and Universal, saying your mother has just announced the tour!'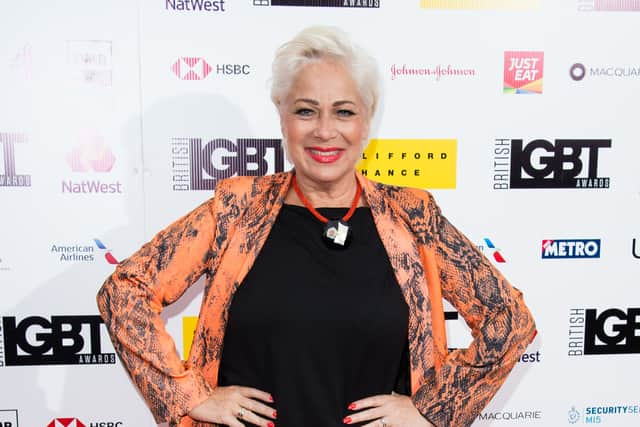 "When you're in a band like The 1975 there's a lot of people and record companies and this and that. Things that I would say would be picked up by The Sun and The Mirror and he's doing talks with the posh papers and music magazines."
Denise also said that she and Matty laugh about accusations of nepotism when they do come up from time to time, saying that the singer labels his relationship to his mother and father, Tim Healy, as "the nepotism short straw" - "how could that bird off Loose Women and the transvestite from Benidorm give birth to Matthew Healy," she joked.
Followers online shared their appreciation and reaction to Denise's appearance on the podcast online, praising her for her bravery and honesty. One follower wrote: "I listened and cried and laughed throughout the episode and am so thankful that you so openly shared so much because even 21 years after having my son and suffering with similar issues, I still don't feel I can really talk about it."
Another said: "This resonated so much with me listening. It was so honest and brought me to tears listening to you explain how you felt. It's so hard to talk about and I feel only others who experience PND can understand the overwhelming emotions and feelings that come with it. Thank you for sharing your story."