After an independent watchdog was appointed to look into ongoing problems at the Tyne Tunnel, NewcastleWorld hears from users of the road to find out more about the issues.
Tunnel operator TT2 has appointed Transport Focus to carry out an initial full review of how complaints are currently handled and make recommendations on how to improve the process.
The group will also work to set up an independent survey of customers to help pinpoint other areas for improvement and gauge customer satisfaction.
The Tyne Tunnel made the switch to a cashless tolling system late last year with the hope of smoother journeys and environmental benefits.
Of all respondents, 73% rated their happiness with the tunnel at a lowly one out of five, with 15% awarding the system the most positive five out of five.
One user of the Tunnel said: "I have been fined a couple of times for not remembering to pay less than 12 hours after the deadline.
"The amount of time you have to pay is not proportionate with the amount of the fine.
"I have seen many many many people in agreement with me that either the fines should be lower or we are given a more reasonable amount of time to pay.
"Fines should be reserved for those that are unwilling to pay or are trying to evade the system, not for those that have every intention of paying but miss the very very short deadline to do so, especially now that you don't get a ticket as a physical reminder.
"By the time you have finished a long drive, and go about your day it will have slipped your mind until a while later and I don't think this is fair.
"To be clear, I do not think fines should be stopped altogether and there will be many circumstances where they are required, but I think at the moment it's very clearly a money-making scheme."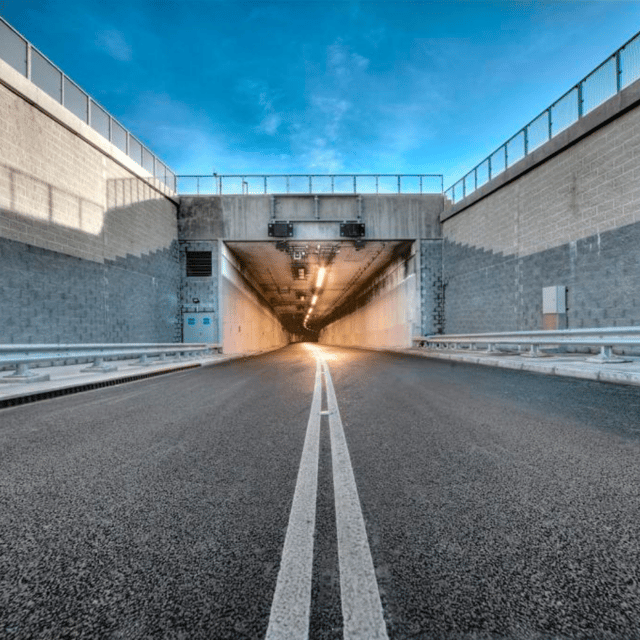 The Tyne Tunnel says it collects tolls to pay for the tunnel's construction, which was self-funded when constructed.
The website states: "As a private road it is vital that tolls continue to be collected to cover the costs to pay for the operation and maintenance of the tunnels."
Other Tyne Tunnel drivers shared their problems when using the appeal system, which is now being reviewed by Transport Focus.
One driver said: "We paid for our journeys within the allotted time frame (evidenced via a screenshot of the transaction at the time of payment).
"We then received a fine for each leg of the journey. We appealed this, providing the aforementioned screenshot of a transaction from our bank and did not hear anything from TT2 about the appeal.
"We then received another letter, demanding increased payment and a threat of court action.
"We contacted TT2 via telephone and after 45 minutes on hold and speaking to a number of people who were unable to assist, we were no further forwards.
"We then contacted them again via telephone and spent another 45 minutes on the phone.
"This time we were told that the payment had not been received.
"When we checked our bank statement, it does indeed look like the payment never left the account, despite the notification saying it had gone through.
"We received no notification from TT2 to say that the payment had not gone through and we were subsequently unaware of any issue.
"We have paid the fines in order to stop the threatening letters and the stress of this, along with the time we have wasted trying to communicate sensibly with TT2.
"However, we are extremely unhappy about this."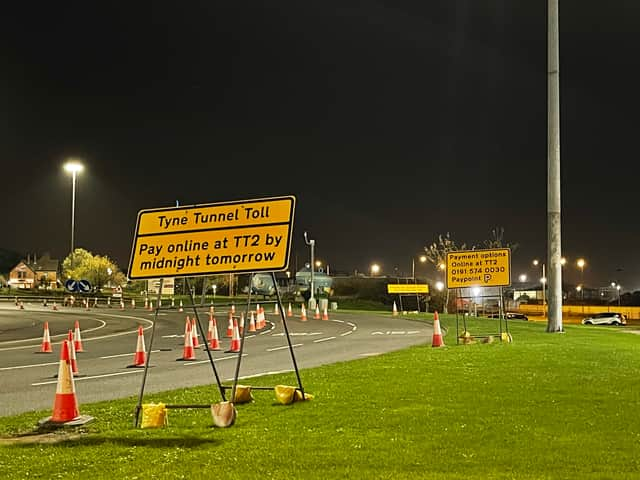 Another driver told a story of struggling to top up the app due to illness, but receiving little forgiveness from operators.
They said: "I received two fines after topping my pass up a day too late. Due to having my Covid vaccine I was very unwell in bed and told to rest being heavily pregnant at the time and having a high-risk pregnancy.
"I also explained that I was due to go onto statutory maternity pay and would struggle to pay the fines.
"I appealed the fines on the basis I was physically unable to top my pass up and provided proof of my vaccination the day after I went through the tunnel but they declined my appeal and charged me the two fines anyway.
"I also told them that I use the Tyne Tunnel to go to work where I am a key worker in dentistry working for the NHS and private practices as a dental hygiene therapist."
Since NewcastleWorld heard from users, the Tunnel has now announced a system allowing those facing financial hardship to potentially have fines forgotten and receive support.
Those are just three examples of stories shared by users who felt they had received wrong or harsh fines, a few pointing to a lack of signage as the problem.
Others did say the new cashless system was a welcome change.
One said: "Quicker journey. No problem with automated payment system."
Another shared: "Luckily I've had no problems, up to now.
"Journeys through are largely trouble-free and faster than they used to be.
"I have a permit with auto top-up."