A coastal walk taking in the spectacular views of Northumberland has been named in the Top 10 of ITV Britain's and the Ordinance Survey's Outstanding British Walks.
More than 8,000 walking enthusiasts across the country voted in the poll to shine a light on the great outdoors that can be found right on our doorstep. Whilst Helvellyn in the Lake District took the top spot with Mount Snowdon in second and Malham & Gordale Scar in third, there was a route in the North East that found its way into the Top 10.
The four-kilometre stroll near Dunstanburgh Castle is one of the shortest walks on the list, but what it lacks in length it more than makes up for when it comes to scenery.
Ordinance Survey mapped out the route, which starts and finishes in Craster - a small fishing village which is the only access point to get up to the castle along the grassy path. The village itself has an impressive history with remains of the booming port visible and a disused quarry now functioning as a car park. There are also self-catering cottages to stay in, as well as B&Bs and a boutique hotel a short way away.
For the Dunstanburgh Castle walk, adventurers park in Craster, often at the Tourist Information Centre, before heading past The Jolly Fisherman, along the quaint harbour and up to the castle.
Visitors can enter Dunstanburgh Castle for a fee, or explore its exterior for free - it's worth noting that any dogs won't be allowed inside the castle, but are welcome outdoors.
There's a lot to learn about the castle, which was built at a time when King Edward II and Earl Thomas of Lancaster had fallen out, the latter constructing the fortress in 1313, probably more as a symbol of dislike for the king than as a military stronghold.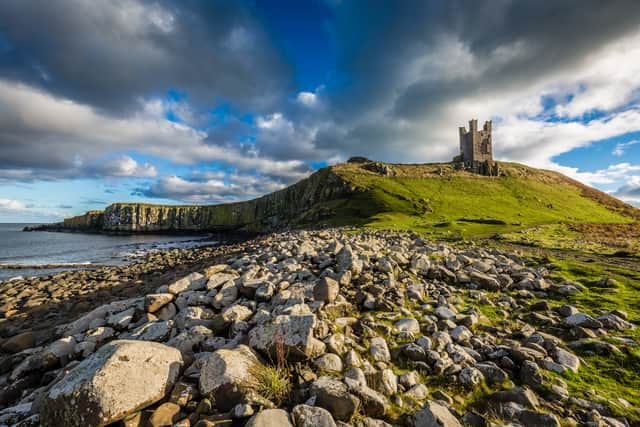 Dunstanburgh Castle was then passed down through history and famously became a battlefield during the War of the Roses before falling into decay.
On the way home many stop off at The Jolly Fisherman for some post-walk treats, which is dog-friendly. The pub is known for its award-winning seafood menu with everything from a Kipper Scotch Egg to Moules Frites and Devilled Crab Toast to The Jolly Fishboard. For those not so keen on seafood, there are meat options such as the Daubes de Beaouf and vegetarian options including Pumpkin Ravioli.
The Dunstanburgh Castle route was one of the top rankings on the ITV and Ordinance Survey lists, but a handful of other strolls in the North East also made the list.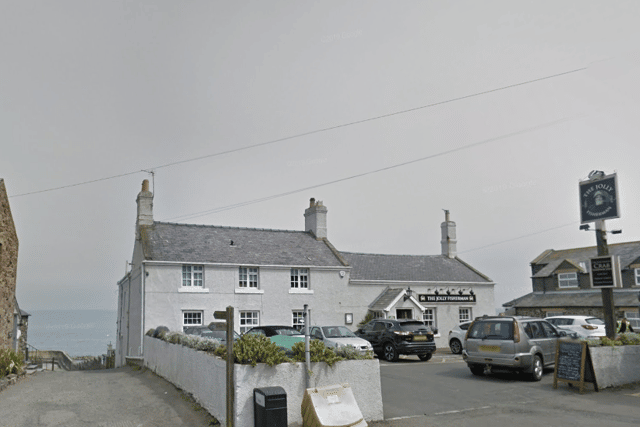 Below are our local walks that feature in the Top 100 of Britain's Favourite Walks:
Dunstanburgh Castle - #9
The Cheviot - #48
St Cuthbert's Way - #51
Alnmouth Beach and Warkworth - #55
Durham Coastal Path - #93