The eerie castle 40 mins from Newcastle whose suicidal ghost inspired J. K. Rowling in Harry Potter writing
The figure of a Grey Lady is said to sob at the window all night before throwing herself out onto the ground below
Watch more of our videos on Shots!
and live on Freeview channel 276
Visit Shots! now
A short 40-minute drive away from Newcastle is Langley Castle, a medieval fort that is said to have inspired one of J. K. Rowling's famous Harry Potter characters.
The castle, which is now a hotel, was built in 1350 during the reign of Edward III and its grounds cover a ten-acre woodland estate.
The award-winning hotel in Hexham prides itself not only on its classy service, but its intriguing history too.
Langley Castle was built during the reign of Edward III by Sir Thomas de Lucy on the site that was formerly the seat of the Barons of Tynedale in the 12th century.
The castle was gutted by a fire in the 15th century and remained in a state of ruins for years and years - although historians point out that its state may have helped its survival, the fact it was not inhabited making it a worthless target in wars throughout those years.
In 1882 the Langley was restored by Cadwallader Bates, who prioritised paying homage to its original structure by installing floors in the same places and repairing its missing tower.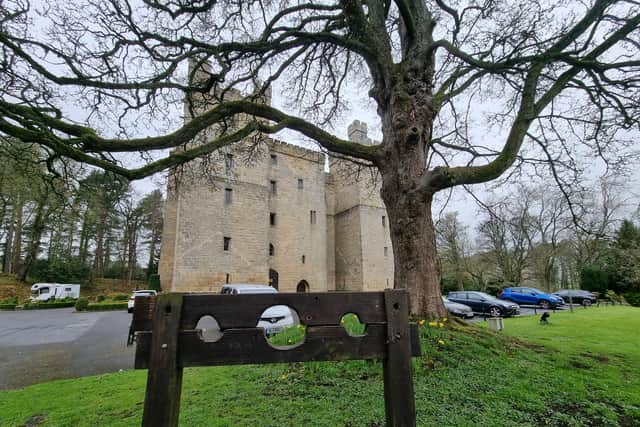 Since then, the castle was used as a barracks in the Second World War and then a girls boarding school, until it was bought by American professor Dr Stuart Madnick in 1986 and converted into the luxury hotel it is today.
It's a fascinating story of Northumberland history, but perhaps the most intriguing tale of all is that of one supposed permanent resident that stalks the hallways.
A well-known ghost story tells the story of a lady who spends her nights sobbing uncontrollably in the castle's windows, before jumping to her death below.
The figure is known as the Grey Lady and is widely thought to have inspired J. K. Rowling's character Moaning Myrtle, a weeping ghost that haunts the girls' bathroom at Hogwarts.
Until recently, the Grey Lady was thought to be Maud de Lucy, who would watch for her husband Sir Thomas to return to war from the top floor windows.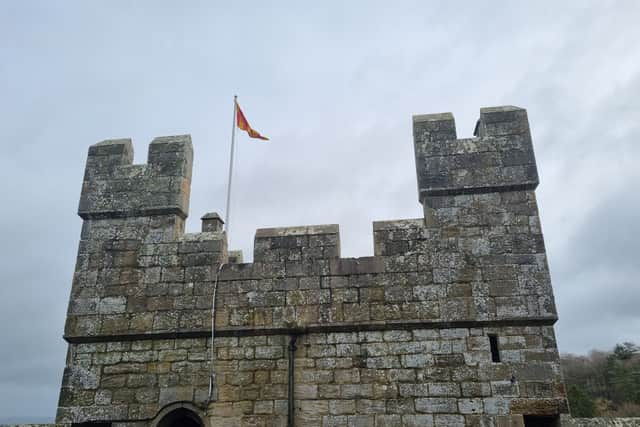 Maud de Lucy is said to have flung herself from the window when she heard her husband would not be returning.
However, research recently uncovered shows that the mysterious figure can't be Maud, as she was Sir Thomas' daughter.
It would more likely be Agnes de Beaumont, but little is known about her cause of death.
Whoever it may be, it is a figure that has obsessed some guests.
Many mentioned being aware of the figure in reviews published on TripAdvisor, but few admit to having seen her.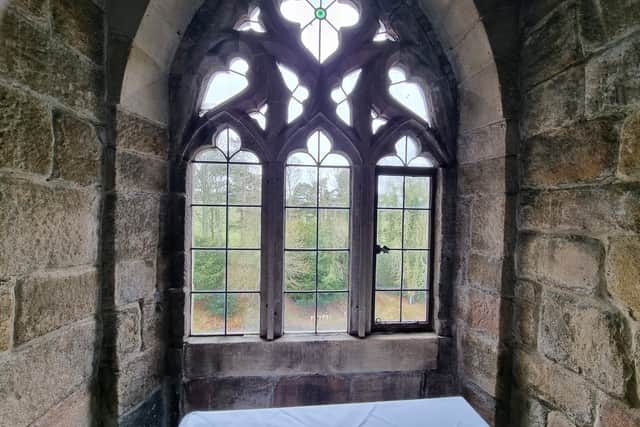 One eerie reviewer did write: "After the meal, we headed back to our room.
"This part I really did not expect.
"At around 1 am I was awoken to see what I believe to be an apparition stood at the bottom of my bed!
"Believe this or not, please ask the blonde lady with glasses at reception and she will be more than happy to tell my story, as I was so quick to explain after breakfast!"
With its luxurious lodgings and grand grounds, there's plenty to attract visitors to Langley Castle, many blissfully unaware of the ghost tales surrounding the place.
However, you'd be a brave guest to spend too long looking up at its tall windows late at night.
Langley Castle runs daily battlements tours at 10:15 am for hotel guests and members of the public can attend for just £5.