A 14-year-old boy who was fighting for his life after being stabbed in an alleged assault near Elswick in Newcastle has died in hospital.
Officers received a report of an assault which took place shortly before 6:30 pm on Wednesday, November 9 and attended an altercation involving a number of people in the area of Westmorland Road.
Emergency services found a 14-year-old boy near Elswick Road who had suffered injuries consistent with having been caused by a bladed article. Gordon Gault, of Newcastle, was taken to hospital but sadly died on Tuesday night – six days after the incident.
Shortly after the incident police arrested three teenage males alongside a man and a woman, both aged 40, on suspicion of assisting an offender. Police have now confirmed that a total of 14 arrests have been made in relation to the tragedy.
14 people arrested in investigation
At a press conference on Wednesday afternoon, Chief Superintendent Helena Barron, Northumbria Police's Area Commander for Newcastle and Gateshead, said: "It is with sadness that I am standing here today following the loss of a young life in a suspected knife attack. As a result of an incident in the Elswick area of Newcastle last Wednesday, 14-year-old Gordon Gault, of Newcastle, has tragically died. This is a devastating outcome and our thoughts are with his family at this time.
"An investigation remains ongoing into the incident and so far we have made 14 arrests. At this stage, we believe all parties involved were known to each other and there is no information to suggest there is a risk to the wider public. Today, I am standing here to make it clear that carrying a knife can never be acceptable – and we all have a responsibility to make sure that message is spread loud and clear, far and wide. Each and every one of us – as parents, families, communities and as a society – can help tackle knife crime."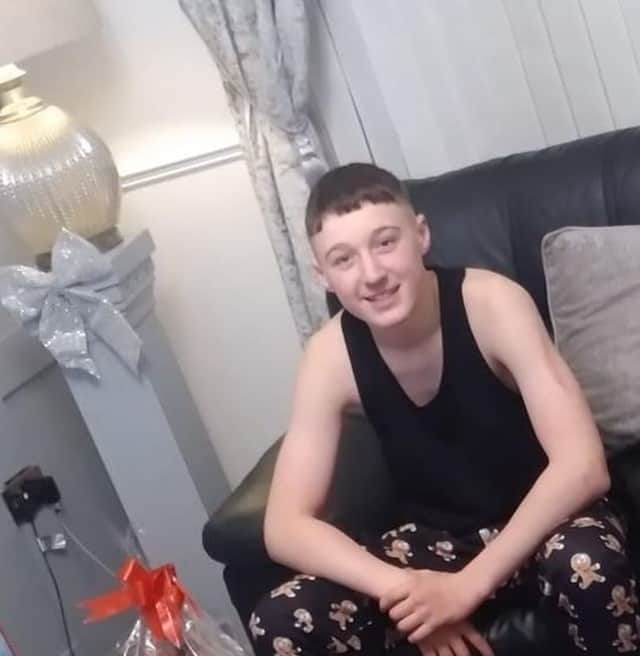 'It is really tragic we've had this twice within the last few weeks'
Chief Superintendent Barron also sent a message to any young members of the community who may be concerned by knife crime and insisted that the force was doing their best to tackle incidents of the nature after recent high profile cases that ended in tragedy. She said: "It is really tragic that we've had this twice within the last few weeks, our thoughts are with those who have been affected by this. We are working very, very hard with our communities and partners to tackle this issue. Knife crime is an issue across the country and we are really focused on that.
"I would encourage anyone who is concerned about anyone they know that carry knives to report it to us. If they are concerned about people in the community who are involved in knife crime please report it to us or to any of our partner agencies that we work closely with and we can collectively work together to tackle this issue."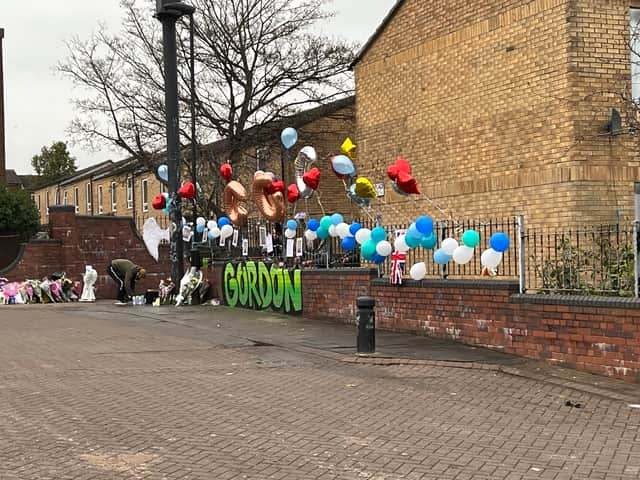 Artwork tribute to Gordon Gault
Since the incident in Elswick artwork has appeared under a Gateshead bridge demanding for 'knives down' and stating 'knives take lives', alongside graffiti of Gordon Gault's name. The murals are positioned next to the one painted following the death of 14-year-old Tomasz Oleszak in Gateshead last month.
Today Newcastle-upon-Tyne Central MP Chi Onwurah commented on the incident. She said: "I am devastated to learn of the death of 14 year old Gordon Gault, who was stabbed in Elswick last week. My thoughts are with Gordon's family, friends & everyone affected at this incredibly difficult time."
Anyone with information is asked to contact police via the 'Tell Us Something' page of their website or by calling 101 quoting log NP-20221109-0955.