Much-loved star of Gavin & Stacey, Matthew Horne is bringing a new show to Newcastle next month.
The actor, who famously played Gavin in the hit BBC sitcom, is part of The Homecoming.
The play is widely regarded as playwright Harold Pinter's best work and was first performed in the 1960s.
The comedy, which explores families and relationships is a modern classic and winner of the Tony Award for Best New Play.
Horne will play the role of Lenny, the enigmatic brother of Teddy, played by Emmerdale's Sam Alexander.
Keith Allen of The Pembrokeshire Murders takes the role of Max and four-time Oliver Award nominee Ian Bartholomew is Sam.
RSC regular Geoffrey Lumb and Doctor Who's Shanaya Rafaat make up the rest of the cast.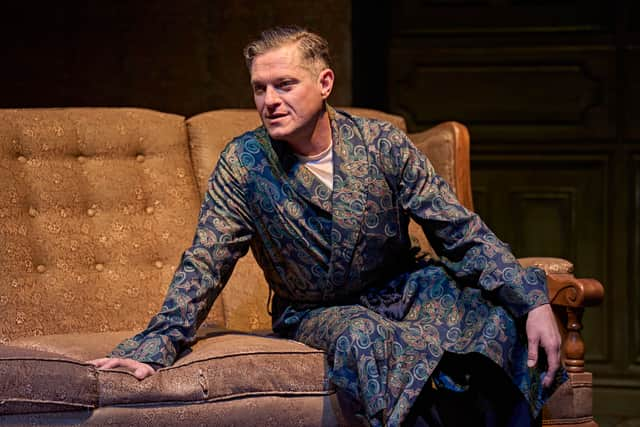 The play follows Teddy, a professor in an American university, who returns to his childhood home accompanied by his wife, Ruth, to find his father, uncle and brothers still living there.
In the subsequent series of encounters, life becomes a barely camouflaged battle for power and sexual supremacy fought out with taut verbal brutality.
The Homecoming plays at Newcastle Theatre Royal from Tue 10 – Sat 14 May 2022.
Tickets are priced from £15.00 and can be purchased online here or at the Theatre Royal Box Office on 0191 232 7010.