Former Geordie Shore star Vicky Pattison is back in the North East and had followers salivating last night with a meal out in Morpeth.
The celeb ate out at her "favourite place", which is Novo restaurant in Morpeth, and documented her evening on Instagram. Pattison's cocktails and luxurious courses looked divine as she showcased why she loves the restaurant so much.
The I'm A Celebrity... Get Me Out of Here! winner praised bartender Micky for 'outdoing himself' with the cocktails before dining on prawns followed by a leg of lamb and sticky toffee pudding. Fellow ex Geordie Shore star Greg Lake owns the business which opened a year ago.
The restaurant on Elm House in Morpeth averages an impressive 4.5 stars on TripAdvisor with 10 of their last 11 reviews awarding the restaurant five stars. According to its website, Novo prides itself on being "big on flavour and seasonality with emphasis on using the finest ingredients and suppliers our region has to offer".
A recent review wrote: "The restaurant is very chic and upscale in decor, and the food strives to match. Our meal was superb, everything fresh and inventive. For an outstanding dining experience, you can't do better. Thanks to the team at Novo."
Pattison lives in Essex these days with partner Ercan Ramadan and their golden retriever Milo but is back in Newcastle working on a new job. She took to Instagram over the weekend to write: "This weekend was good for my soul.. it was needed, but sadly- it wasn't long enough! They never bloody are, are they??! I'm on my way back up to Newcastle now to start an exciting new job- that I couldn't be more grateful for btw- but leaving my boys tonight after just 5 days back was really tough and I'm fighting back tears in the back of this Uber... (such a f***y I know?!)"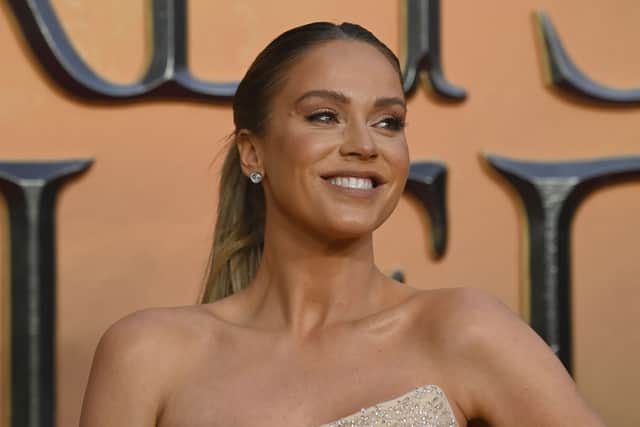 "But it'll be lovely to spend some time with my family and friends up north and I cannot wait to get my teeth into this new job so that should be good too! and I'm pleased that I made the most of this weekend with me lads... It was so cute and cosy!"
After eating out in Morpeth on Thursday evening, Pattison was feeling the early morning call on Friday admitting her "schedule may be cathing up on me now", but a third stop-off at Greggs in three days had her "LOVING" being back in the North.