Episode eight of the Geordie Shore reunion series, focused on incredibly special moments for two of the main cast members. We saw Holly Hagan marry her partner Jacob Blyth in a lavish Ibiza ceremony, and Marnie Simpson give birth to her second child Oaks, with partner Casey Johnson.
The reunion series has been a mix of both emotional moments, showing how much the cast have grown over the years, to dramatic arguments and bust-ups showing that some things never change. However, this episode specifically dedicated most of its hour to Holly and Marnie experiencing huge life changes, which made for emotional viewing.
The show started by showing Marnie going in for a planned caesarean for her second child Oax. In footage captured on a phone, Marnie said to the camera while holding her newborn: "We are here. We made it. He's perfect, he's healthy." We also saw Marnie sitting in the hospital bed, chatting to her partner Casey who commented on how well she looked right after the surgery. Later on in the episode, we saw Marnie and Casey back at home with both of their children, as cast mates and friends Sophie Kasaei and Charlotte Crosby visited the family.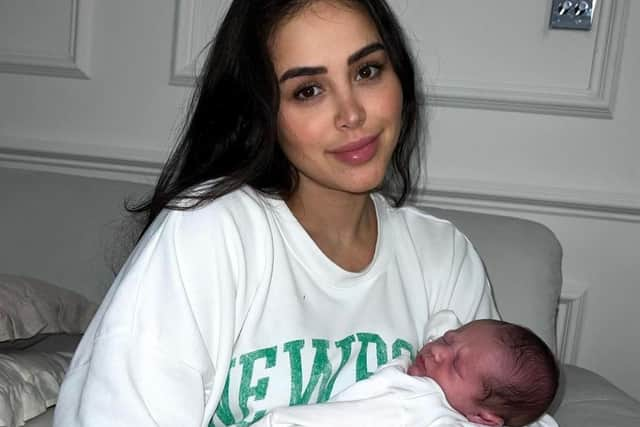 The rest of the episode focused on Holly Hagan's upcoming wedding plans to her footballer fiance Jacob Blyth. At first we saw the pair being forced to put their wedding on hold due to coronavirus restrictions. Holly explained that the pair wished to marry in Ibiza, given the fact that is where they met and also got engaged, however due to travel restrictions they decided to postpone the wedding rather than change location. The wedding did finally go ahead, and Holly had Sophie and Charlotte by her side as bridesmaids. In a lovely moment before the wedding, the three of them reflected on their long-lasting friendship.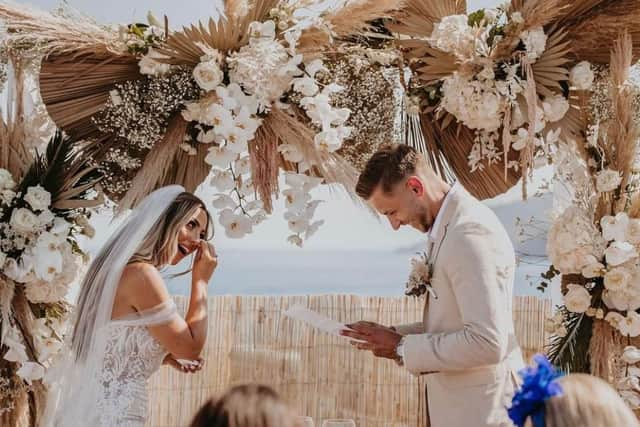 When Holly finally got to marry Jacob, tears of joy were shed. "Holly looks like a disney princess," Sophie said. She continued: "She's found her prince and her fairy tale". The show went on to show old clips of Holly's beginnings on Geordie Shore to which she got off to a rough start, to then showing her beaming with happiness in the present.