Great North Run 2022: The 7 things you must do before race day as numbers arrive
It' the final countdown with the Great North Run just over two weeks away, this is your vital checklist to complete between now and then.
Watch more of our videos on Shots!
and live on Freeview channel 276
Visit Shots! now
It's all getting a little bit real for participants in the Great North Run 2022.
This week numbers are starting to arrive through letterboxes as the reality of the challenge ahead is causing nerves to start jangling.
Whether runners be world champions, casual joggers or ambitious fundraisers, all share a sense of excitement right now as the big day is just over two weeks away.
A record-breaking 60,000 people will take part in the Great North Run this year as the event returns to its usual course, starting in the city centre and finishing on the coastline of picturesque South Shields - having begun and ended in Newcastle last time out due to Covid-19.
These final 19 days are all about the last preparations before taking to the iconic startline on the A167.
The time left before the event returns to Tyneside will fly by and before getting lost in the anticipation and hubbub of it all, there's a handful of things to remember. NewcastleWorld is on hand to run you through them.
1 - Stay calm with the training
For many, the thought of running a half-marathon in less than three weeks will strike fear through their body.
Whether you're feeling well prepared or lacking training, what's important is not to panic.
There is no need to reach 13 miles on any long runs between now and the event - and you certainly shouldn't be manically increasing mileage now.
You've still got time to get some good, hard sessions in, but don't regret doing anything foolish this close to race day.
2 - Work out how you're getting to the start line
The Great North Run starts on the A167 in the Newcastle city centre. Its central location makes it easy to reach, but runners need to think about how to get there ahead of time.
The A167 start point can be easily accessed by the Queen Victoria Road/Claremont Road roundabout.
The nearest Metro station is Haymarket and the nearest bus stations are Haymarket and Eldon Square. There is no official parking available at the start.
Nexus, Stagecoach, Arriva and Go North East have teamed up to provide multi-use race day travel with £6 tickets valid for use across the North East transport network. These are available for purchase from Metro ticket machines from August 14, as well as on the date of the event.
3 - Check road closures
Whether you are a runner, a supporter or even a local with nothing to do with the Great North Run - it's vital to check road closures.
A half marathon is a long way and busy roads from the Newcastle city centre all the way to South Shields will be closed at some point in the day.
Travel via road on the day of the Great North Run will be difficult and you can find more info on closures here.
4 - Work out how you're getting home
As well as getting to the start line, it's just as important to plan how you're getting back.
Swarms of runners will head to South Shields Metro race and that can result in excruciatingly slow-moving queues, especially for those with tired legs. Think about alternative transport such as shuttle buses.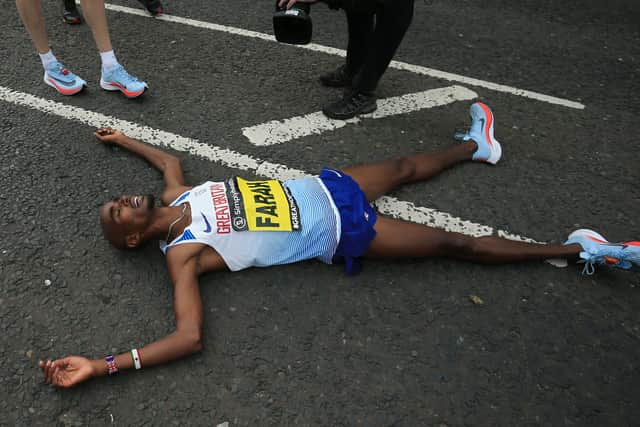 If you're getting the Metro, it may be wise to head there immediately after finishing, or spend the afternoon in South Shields and get a later train.
Whilst you're thinking of the finish, be sure to set a meeting point to find family and friends. The meeting area is normally split into flags with every letter of the alphabet, so prepare to find them at one that corresponds with your name.
5 - Share your race number with friends and family
Now that race numbers have started arriving, be sure to let your friends and family know which number you are.
The Great North Run app allows people to track your progress throughout the race as you smash your goal.
For those watching along the course, it'll help them pick you out from the masses and those at home can also feel part of your journey.
6 - Ensure you have safety pins in the house
It may seem trivial, but be sure there are safety pins around the house before race day.
Numbers need to be attached to vests before arriving at the start line, so the responsibility is yours to do that.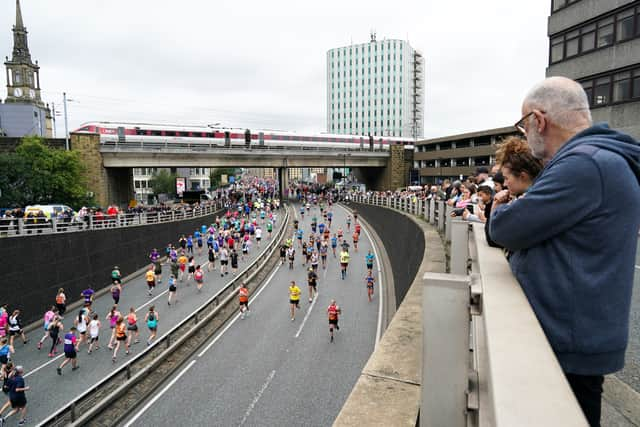 Many will wake up on race morning, sure there are some pins around, and then face an hour of panic trying to find some - and potentially a panicky trip into town if there aren't any!
Go check your safety pin stock right now, and make a trip to pick some up if you're running low.
7 - Prepare for chaffing
Another very specific practicality is to prepare for chaffing.
We won't go into too much detail about potential problem areas, imagining those may be pretty obvious.
Running such a long distance can cause chaffing to happen even for runners who have never had that problem.
You don't want to be that person with blood running down your top on race day, so think about investing in some vaseline or nipple covers if you may be prone to chafing.