The arrival of Where Did All the Animals Go? at the Great North Museum has been a long time coming.
Artist and activist Jane Lee McCracken is at the helm of the project, which brings together work from children across the globe.
It's been in the works for two-and-a-half years, although in some ways it's also been even longer than that for the Northumberland artist.
Jane, who was born in Edinburgh but moved to the North East in 2004, told NewcastleWorld: "It's been quite a long process. It started when I was little.
"I've always loved drawing and animals. I remember when the Caspian tiger was declared extinct. I was eight years old and found that devastating.
"I made myself a promise as a child that I would do what I could for wildlife.
"My own art practice explores human destruction and the impact on humans and animals.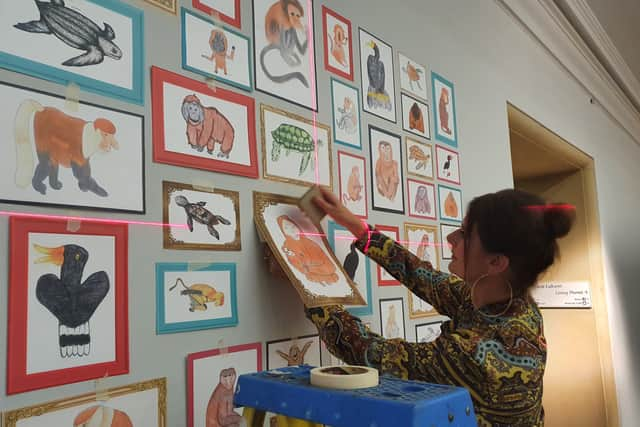 "A lot of endangered species are featured in my own art, so that was another catalyst.
"In 2014 I partnered up with Born Free and started delivering endangered species workshops in local schools in South Shields at the time."
Jane's journey with Born Free led to a desire to pull together a larger exhibition involving global schoolchildren.
From a cousin in California to Born Free colleagues in Africa, the project began to pick up pace.
In the final product, 10 North Eastern schools join forces with schoolchildren from the USA, Kenya, Guyana and Malaysia to showcase 700 moving pieces of work.
Jane said: "There were a lot of inspirational people involved.
"I designed the exhibition and installed it in 2021, but the exhibition was finally completed in March this year.
"There are 700 kids' drawings and lots of people involved, it's been a really moving journey."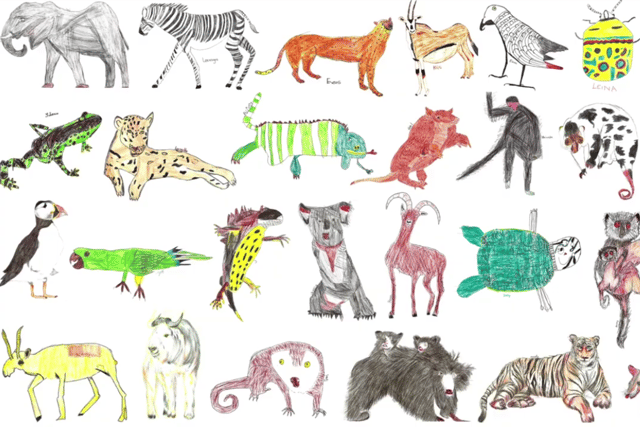 Reaction to Where Did All the Animals Go?, named to reflect the innocent type of question a child may ask, has been hugely positive from the North East.
Jane said: "People have really embraced it.
"It's wonderful to see people walking around and looking at the drawings and reading the information.
"People seem to be overjoyed... kids' drawings seem to lift people. They are so beautiful and evocative as well.
"The reaction has been amazing and people are being made aware of species they didn't know were in danger."