Legend Diana Ross' 'I'm Coming Out' aside, the one song that Glastonbury attendees want to hear more than any other is Sam Fender's 'Seventeen Going Under'.
Delving into user stats, streaming service Spotify has produced a list of the top 10 songs added to Glasto playlists ahead of the famous festival's long-awaited return.
Two of Ross' party anthems make the list, as does Olivia Rodrigo's breakup banger 'good 4 u', TikTok favourite 'Heat Waves' by Glass Animals and Billie Eilish's 'bad guy'.
Yet above all of those, sitting pretty in second place is Fender's North Eastern tale of depression, poverty and drugs.
On the now Platinum-certified ditty, the singer muses on debt faced by his family after his mother's fibromyalgia forced her out of work, thinking of "shifting gear" and fist fights on the Shields' beaches.
Rolling Stone labelled the song "five minutes of glorious, life-affirming rock and roll", NME touted it a "brutal, brilliant portrait of Fender's youth" and Pitchfork as Fender's attention-grabbing "best song yet".
So, when the North East's answer to Springsteen plays the opening chords to that track, its reception from those Glastonbury attendees who have been adding it to playlists in swarms will be remarkable.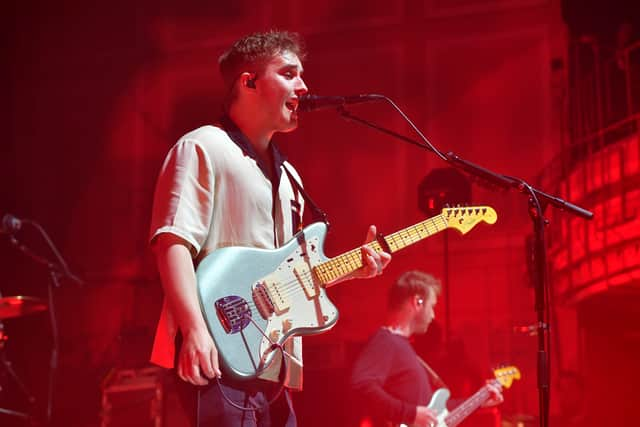 One Twitter user wrote: "Sam Fender's 'Seventeen Going Under' at Glasto is going to be moment of the year, isn't it?
"Pyramid with the sun setting behind, fireworks, pyro and 150k on a hill belting that out."
Another said: "Sam Fender will provide that "Glastonbury" moment tonight.. 'Seventeen Going Under'. Can't wait.."
Within those five minutes, a few seconds could well be the loudest moment of the whole Glastonbury weekend.
That is, of course, viral line: "I was far too scared to hit him, but I'd hit him in a heartbeat now."
Those words spiralled into online fame and became one of the biggest TikTok trends of 2021.
Fender has said: "It wasn't just TikTok itself that blew my mind, it was the context in which people were sharing the songs.
"There were kids who'd overcome, you know, domestic violence and stuff like that in their families and looking back on it from a stronger place.
"It was empowering for a lot of people. That was something that I was really proud of."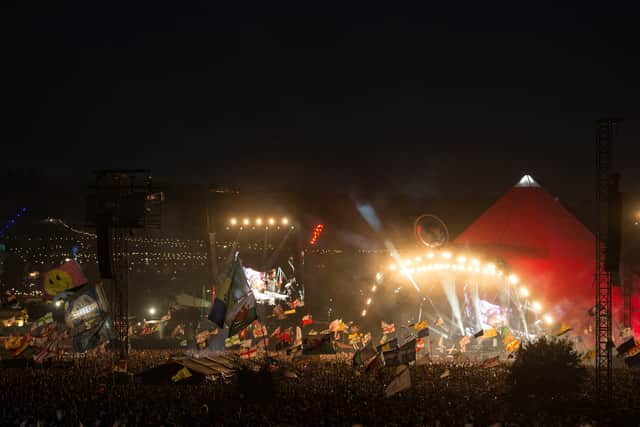 That "coming of age" line, as Fender called it, nods to his triumph against the odds - a feeling that resonated with listeners worldwide, and none more so than Geordies, many of whom have lived and are living similar backgrounds to the ever-relatable Shields singer.
The star's pride to be from the region has always been at the forefront of his career - collecting his Brit Award earlier this year Fender dedicated the moment to North East Homeless charity before rushing back up to North Shields to celebrate with locals.
So, whilst the Glastonbury-goers of the South get amped up to hear the track, when the tale of Geordie struggles and perseverance gets blared out on the UK's very biggest stage, 'Seventeen Going Under' will continue to make its biggest reverberations in the North East.