Sam Fender took to social media on Tuesday to slam The Sun for a rumour posted on the site regarding his next album.
The North Shields star has criticised the tabloid before with strong words at live shows earlier this year. One fan captured Fender in a video saying, "f**k the Tories and, while we're on it, f**k The Sun too."
Earlier this month the site published a piece claiming to have spoken to a Fender source about the singer's desperation to break through in America.
To do so, the article stated that the 'Seventeen Going Under' singer was preparing a "new, dancey sound" on his upcoming album in order to appeal to an American audience.
Having come across the article, Fender shared a screenshot of the piece on Instagram on Tuesday, June 21.
He wrote: "That's news to me like. What a load of s**t."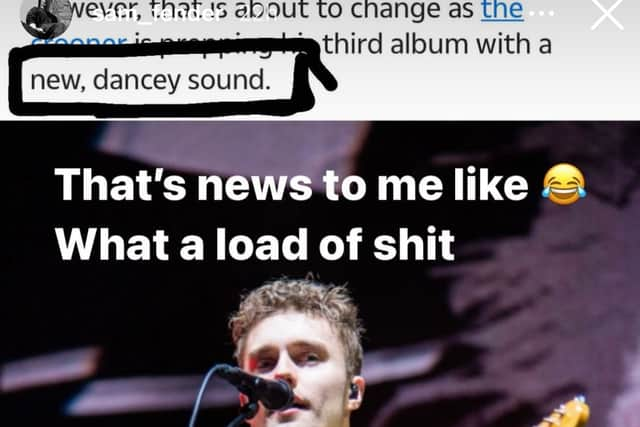 The Sun's Fender 'source' is reported to have said: "Sam has had a blinding few years in the UK and his next move is try to crack America.
"It's no mean feat but with the right team around him he definitely has what it takes to knock their socks off.
"He has already mastered the melodic indie rock genre, but record label bosses are hoping his collab with Markus could add a different vibe to his sound and include some potential up-tempo dance hits."
The local singer, who was Johnny Depp encounter">recently spotted enjoying a drink with Johnny Depp on the Quayside, is currently preparing for the biggest headline show of his life.
Fender will play to a sold-out Finsbury Park crowd of 40,000 on Friday, July 15.
First up, the star will play Glastonbury festival this weekend. Fender will take to the Pyramid Stage at 8:15 pm on Friday, June 24.