The Netflix series has absolutely "blown it up", a Waterstones worker in Newcastle says about Alice Oseman's Heartstopper as she scurries from shelf to shelf frantically replenishing books.
The endearing graphic novels had taken the literary world by storm in recent years but now, after inspiring Netflix's latest original series, their popularity has skyrocketed once again.
Fans of the books and the TV show had shared images of empty bookshelves in Newcastle earlier this week as a Hearstopper fervour gripped Tyneside.
At Waterstones in Newcastle, at Wednesday lunchtime, just a single book from the first series remains as new deliveries can't come quick enough.
The coming-of-age series tells the story of Charlie Spring who navigates his sexuality through secondary school, falling for popular rugby star and classmate Nick Nelson.
The Netflix series, which stars His Dark Materials' Kit Connor and breakthrough actor Joe Locke, has stunned critics with a rare 100% rating on Rotten Tomatoes and is soaring high in the Netflix charts.
One of Newcastle's Hearstropper fanatics is Jess, an English Literature and Creative Writing graduate from Newcastle University.
Still living in the city, Jess met Heartstopper author Alice Oseman in Newcastle on a book tour in 2020, two years before the Netflix series came out.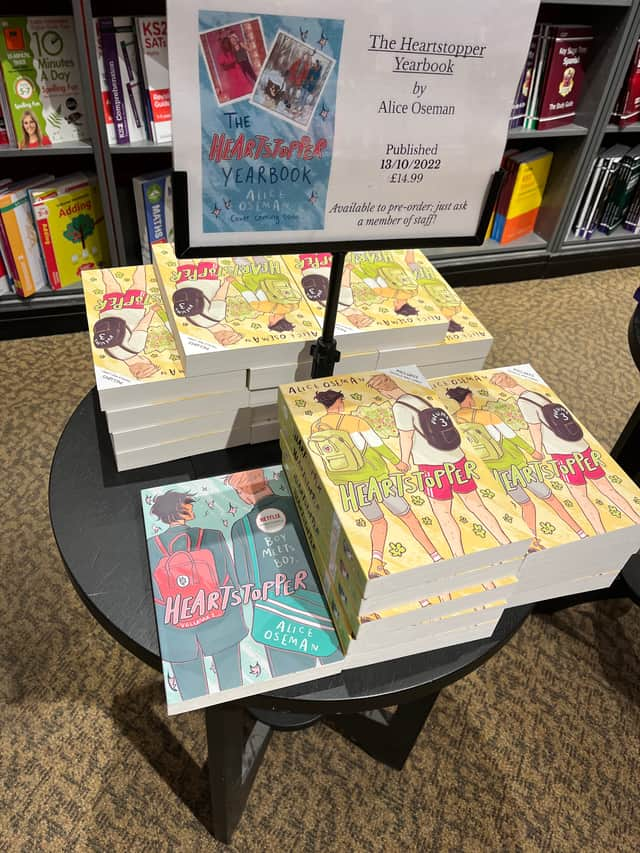 Jess said: "I originally started reading Heartstopper when it was still being published online independently by Alice so I was so excited for her as a fan when it was picked up for publishing.
"I met her at a fan event held by Waterstones - Newcastle Waterstones are such champions of LGBTQ+ books it is such a wonderful thing - where she talked about the graphic novel and her inspiration behind writing the story and afterwards she signed everyone's copies.
"She's come back multiple times for these events and it was at one of them when she announced the rights for a TV series of Heartstopper had been acquired by See Saw.
"She was very cautious to say it didn't mean any production was starting but still we were all so thrilled.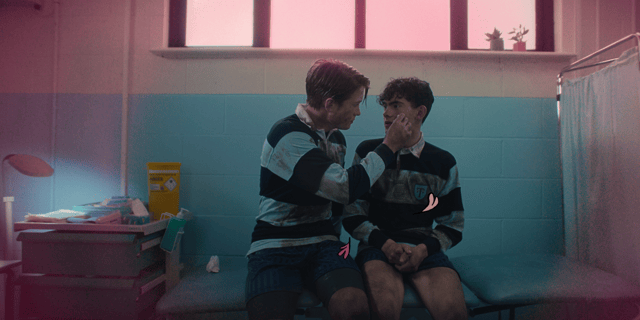 "It's crazy to look back now and think about that time because I've got to follow the show through every stage of its creation and now it's finally here!
"Alice herself is an amazing writer and artist and the continued traction around the series growing was exciting to see.
"She is an absolute treasure, she is so sweet and kind to her fans and cares so deeply about how her work acts as representation for young and/or LGBTQ+ fans."
When the Netflix series hit streaming platforms last week, Jess hunkered down with a flatmate and powered through the four hours of episodes in one go.
Both "adored it completely" and Jess praised how the casting of the show did the books proud.
She said: "I thought it was wonderful and so important that they cast accurately for age and had real teenagers play the characters, growing up every teenager I saw on TV looked 25 years old and it made it difficult to connect and see them as real people or real stories.
"You can tell it was made with such love and understanding for the original graphic novel.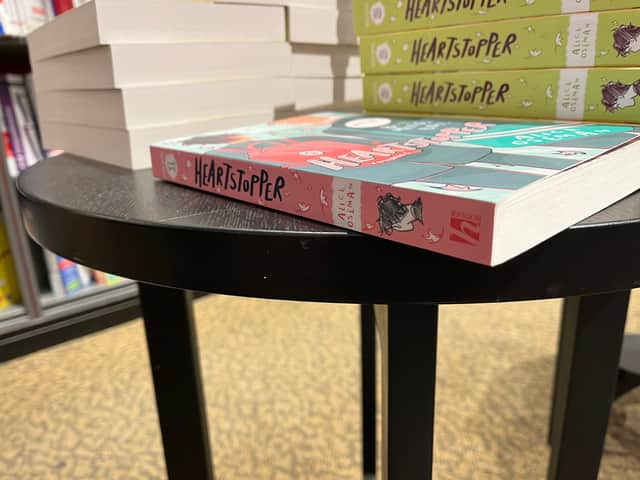 "Another thing I loved was they cast an actual trans actress [Yasmin Finney] to play a trans character in Elle- it's something so many TV shows and films have gotten wrong in the past and I hope it sets a precedent for the future of casting for trans characters."
Jess went on to say that if such a show had come out in her formative years it would have been easier to see versions of herself on screen as a member of the queer community.
She said: "I cried (happy tears) a lot throughout watching the show just out of love for it but there was a twinge of melancholy too - I'm so glad queer teenagers have this kind of representation now but it made me a little sad on behalf of teenage me that she never had that."
For Jess, it's no surprise Newcastle has embraced the Heartstopper series and that the books are flying off the shelves - "Newcastle has always been a warm and welcoming city," she says.
Jess added: "I hope the love the show and books are getting here and everywhere across the world pushes Netflix to confirm a second season- Charlie, Nick and all the other characters have an even bigger journey ahead of them and I can't wait to see it brought to life!"