From foiled bombings of Newcastle United home St. James' Park to a girl snatched from the Quayside and a body washed up at St. Mary's Lighthouse, Colin Youngman is transforming the North East into an electrifying crime hotspot.
The author first came up with the rough plot for his crime fiction about 20 years ago but shelved the idea after struggling to find the perfect setting.
What Youngman, who was born in Wallsend and grew up in Wickham, didn't know was that inspiration was at his doorstep.
The 64-year-old told NewcastleWorld: "I had an original story started about 20 years ago and just couldn't get the setting right.
"I was at a writer's convention and I bumped into LJ Ross, who is another Northumberland writer.
"I got talking to her and she sets her books in the region.
"It dawned on us, why don't I try that.
"I re-visited that old story, changed some of the locations to pubs I've got drunk in, places I've worked, places I've visited and suddenly it all fell into place."
The first of Youngman's books, The Angel Falls, was published in 2020 and saw the birth of main character Ryan Jarrod.
Fast forward two years, having won over readers in the region and further afield, there are now six stories in the series.
Explaining the plot of the books, the author said: "Ryan Jarrod started off as a very young and enthusiastic young man and the series follows his career.
"He started off a complete novice, in fact, he was a Special Constable at the time.
"At that stage writing was very easy as if I made a mistake in my research, it would be something that a novice would do.
"He's working on an investigation as a Special when he discovers a lead and that's when he gets introduced to his boss and his stepdaughter, who becomes Ryan's girlfriend.
"From there he's fast-tracked into detective college and works his way through the ranks... if I don't kill him off in the next one, he might end up as Detective Inspector!"
Youngman says Jarrod is a truly fictional character, but shares similarities with himself in his hometown and first career steps as a civil servant... as well as a love for Newcastle United of course.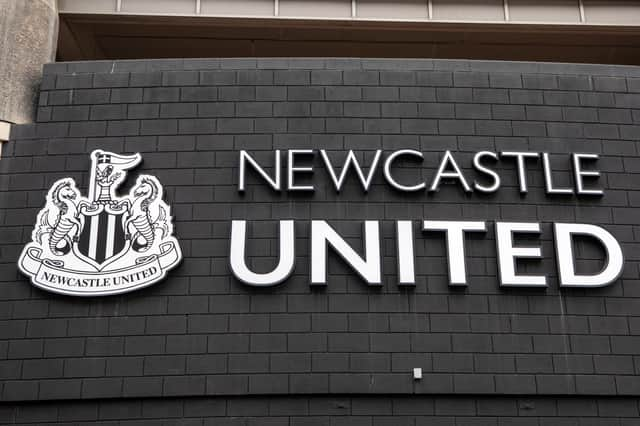 For Magpies fans, the novels do include some footballing nuggets.
The author said: "There are a couple of references. In the first book, the Angel Falls, someone tries to blow St. James' Park up, but of course, I couldn't allow that so he fails.
"It's very much done in real-time.
"It doesn't feature heavily but in each book, there's a reference to the club in some shape or form."
The venture into novels was only meant to spawn one book, but given the series' reception, the Geordie has kept it going.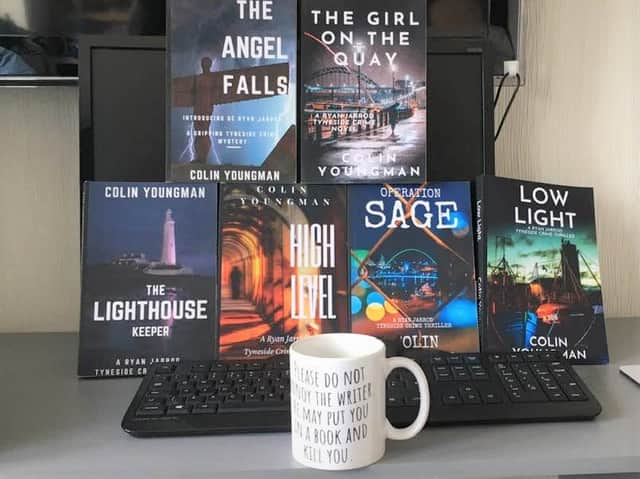 He said: "Most of the plaudits I do get is because I keep it real.
"It's not a squeaky clean. Places like Blyth and Byker are shown real with real characters who are good, but the architecture and demeanour of the place I try to reflect how it is.
"The reception has been really good.
"I didn't start the book off as a series but people wanted more. I've been overwhelmed by the way it's been received."