'I feel helpless': Tyneside Ukrainian expat opens up on 'sick' bombing of her hometown
The Ukrainian woman is having to hear terrifying stories from her elderly mother at home.
Watch more of our videos on Shots!
and live on Freeview channel 276
Visit Shots! now
A Ukrainian woman now living in Shiremoor has spoken of feelings of helplessness while watching bombs fall on her small hometown, where her mother refuses to leave.
Irene Babrovich now lives in on Tyneside with her family but still has family in her war-torn homeland.
The Critical Care Outreach nurse is at the heart of a community effort sending vital care packages of clothes, food and first aid over to Ukraine.
Irene was born in Ukraine before moving to Israel at the age of 14.
Speaking to NewcastleWorld at a collection last week, Irene said: "We had to do something because we couldn't sleep at night.
"I don't think anybody is safe in Ukraine at the moment.
"My mum is 71. She says she's fine but then says, 'oh there's a siren over there, I better go and lay down in the corridor'.
"She said she went to her friend's house and the military person on the street was showing her the pieces of the cluster bomb.
"She's in a small town, residential area, there's nothing military there and now there are cluster bombs in the middle of the city. It's just sick."
The 43-year-old goes on to explain that her mother is "set in her ways" and won't leave her hometown.
She added: "This is her home, her everything, her friends, her livelihood. It's not that easy.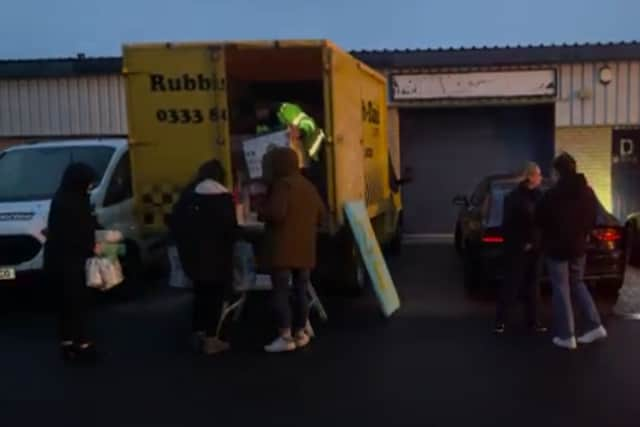 "The people who are escaping, they are not fleeing through economical refugees. They are scared for their lives. And they're absolutely right.
"The weaponry that has been used there is not humane. Absolutely not humane."
Irene's home of Chernihiv, north of Kyiv, is "a small town with nothing military in it".
As far as she can see, there is "no practical or strategical reason" for Putin to target the city.
The volunteer speaks of Russian efforts to target marketplaces and theatres in an effort to crush morale.
Irene admits that if it wasn't for having children in the North East, she might have felt compelled to go back and help her relatives.
Instead, Irene must settle with what she can do to help from here, although it has left her feeling helpless.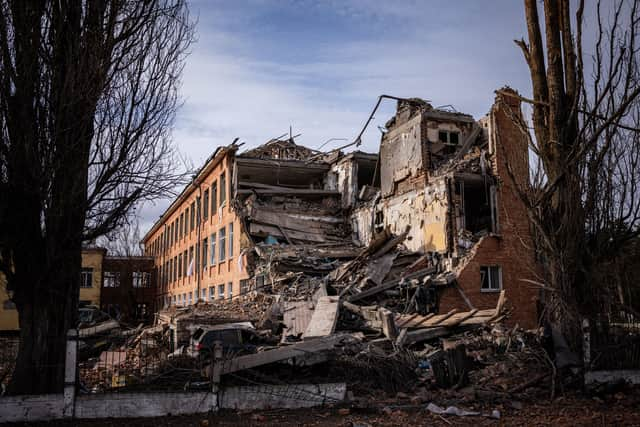 The Ukrainian fears that Vladimir Putin won't stop anytime soon either, worrying he is just "flexing his muscles" at the moment.
As well as her mother, the expat speaks of friends still in Ukraine - one has lost all power and can't even charge a phone or a laptop to communicate with others.
For Irene, the person at fault is clear.
She said: "This is not Russian war. It's Putin's war. It's a huge difference.
"I never say I hate someone, but I probably hate Putin.
"People are being ordered to kill people. War is dirty. Very, very dirty."
Irene speaks of her gratefulness at the help Geordies have rallied together to give, admitting that she doesn't "remember a time in my lifetime when the world was so united".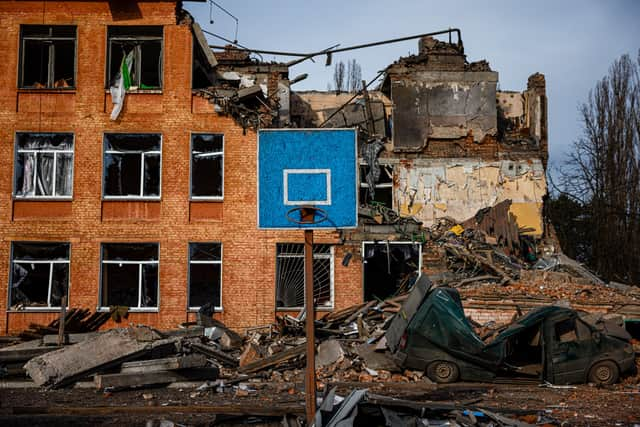 Nonetheless, seeing bombs drop on her hometown and loved ones is taking a toll.
Irene said: "I cannot get my thoughts together. Usually, I'm very focused, but I cannot think of anything else.
"I feel helpless as I'm here. Staying at home doing nothing is the worst. It's not right to do that.
"I need to support these people and do something which is why I'm here."