'I'm a Byker girl': How an Angolan refugee found a home and passion for dance in Newcastle
Benny now plays a starring role in The Lost Happy Endings which is coming to the Theatre Royal
Watch more of our videos on Shots!
and live on Freeview channel 276
Visit Shots! now
"I think of myself as a Byker girl," says contemporary dancer Benedicta Valentina Mamuini as she readies a homecoming to remember at the Newcastle Theatre Royal.
Benedicta, who is known as Benny, moved to Newcastle at the age of six having fled war-torn Angola with her family.
The 26-year-old is proud to call the North East home and will make a memorable return as the star of dance theatre production The Lost Happy Endings.
NewcastleWorld chats to Benny about her life in Newcastle, the moment she knew dancing was her calling and why The Lost Happy Endings is poignant in today's climate.
Q: Hi Benny, thanks for chatting with us. Let's start at the beginning when you moved up to Newcastle aged six. What do you remember from that time?
A: "I have quite a terrible memory, to be honest. Moments I do remember. I remember a poignant moment of waving my dad off as he got left behind and we were going to board a bus or a plane.
"Fast forward to when we came to London, I have a memory of being in the Home Office building in London. I remember playing in the office whilst waiting for my mum to finish an interview.
"I remember the house we stayed at for six months before we moved to Newcastle too with my two little brothers. I remember being taken to the hospital actually because I'd climbed the bathroom sink trying to brush my teeth and ended up falling and banging my tooth and being, which was fun for my single mum not speaking English I imagine!"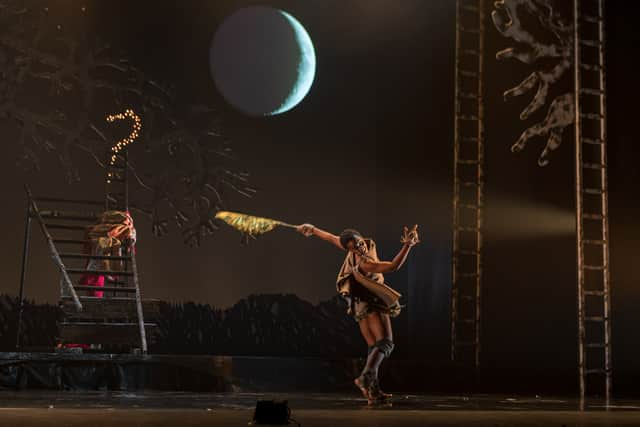 Q: How did the family end up travelling up to Newcastle to settle down?
A: "I think it's just where we were given. My mum said a couple of families had been sent to Glasgow and she was quite happy when she got given Newcastle, despite not knowing where it was.
"I interviewed her recently for a project I'm doing actually. She said she was really excited and then got on the coach on the way here and kept seeing fields upon fields and started crying. She was expecting a big city skyline and stuff.
"The reason we moved in the first place was because of war, we fled for those purposes.
"My mum didn't like London. She was glad she didn't live there and bring up her children there. When she got to Newcastle she felt more at home and she'll tell you now she's really happy she moved here. She doesn't want to go anywhere else.
"The community and the fact there isn't so much mayhem makes it easier to settle into a new place."
Q: How long did it take for Newcastle to feel like home for you?
A: "I feel like I've always called it home! I came at such a young age that my memories of Angola got lost a little bit. I think of myself as a Byker girl.
"It was mainly memories of trying to learn English and going to school. I used to speak Portuguese but that got lost learning English... memories from Angola just got lost."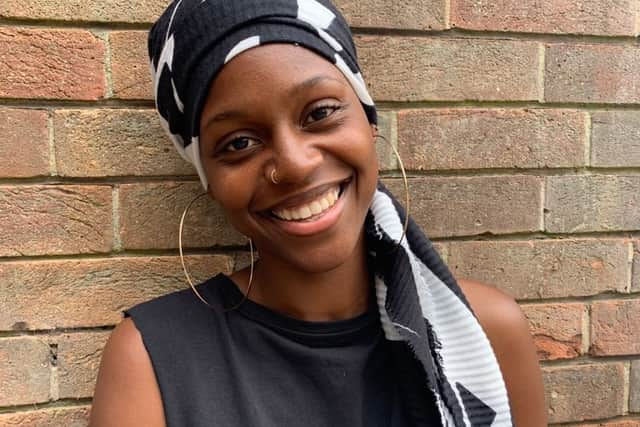 Q: You came to dance training quite late compared to other professionals, having started at 16 years old. How did you get started?
A: "One of the first inklings was during a lunchtime club. I got dragged to it by one of my best friends as we had nothing to do and it was raining outside.
"It was with a teacher called Claire Harvey [at Jesmond Park Academy, then known as Heaton Manor School], she was teaching a Michael Jackson routine. That was the first time I thought, ooh this is fun.
"At that time my parents were talking about what I wanted to do with my life and, having arrived at the age of six I felt I had just found my feet a bit and worked out who I was. At that age there was a lot of identity things going on.
"I got pushed more towards the medicine side of stuff and my best friend did similarly. One day she said she didn't want to do it and wanted to dance instead. I let her get on with it and then at the last minute decided to take the leap too.
"The real moment I knew it was for me and I wanted to be a dancer was in a dance history lesson when we were watching the African American Alvin Ailey American Dance Theatre. It was to do with the history of slavery and I remember seeing the most gorgeous black female and male dancers and being mesmerised. I watched the whole thing with my mouth wide open. I knew I wanted to be one of them and be able to inspire."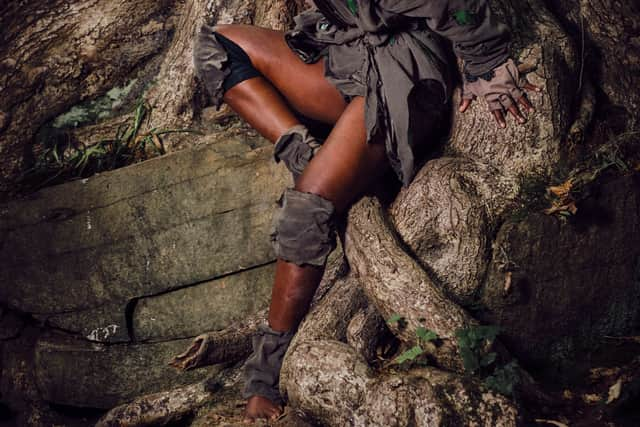 Q: The show looks a real treat and you're playing some big stages across the country, including the Theatre Royal. What's it about?
A: "The show is based on a character called Jub, who I play. She's a busybody whose job it is to collect happy endings. One day they go bad as they are snatched away from her and she has the whole journey through the two acts trying to create her own happy endings. She has to face some really harsh realities and dreams of a golden pen with which she writes a new ending for herself.
"The audience will see a life journey that mirrors a lot of people, where life throws things at you left, right and centre and you've got to roll with the punches. It's a story that sits right in the current climate."
Q: Are you expecting a big turnout from friends and family when you're back in Newcastle?
A: "Yes! It keeps getting bigger every time I talk about it. My parents are definitely coming, they're proud as punch. My brothers are coming, my brother's girlfriend from Scotland, my partner's side of the family and loads of friends I know through the dance community... some friends back from school too. It'll be really lovely but it makes me really nervous!"
The Lost Happy Endings is at the Theatre Royal Friday 18 & Saturday 19 March. Tickets can be bought here.