The 'biggest achievement' of David Ginola's career came whilst the Frenchman was playing in England.
The former footballer is currently starring on hit ITV reality show I'm a Celebrity... Get Me Out of Here!.
Should he take home the crown, it will no doubt be a big achievement for the star, but it likely won't rival his best footballing moment.
Ginola played 115 times for Paris Saint-Germain as a young star, but really hit his highest level after completing a move to Newcastle United in 1995.
He spend two years at St. James' Park and became a vital player under Kevin Keegan's impressive Magpies side.
However, in 1997 the winger sought pastures new and moved to the capital to join Tottenham Hotspur.
Two years into his Spurs career came the moment that Ginola would call his 'biggest achievement'.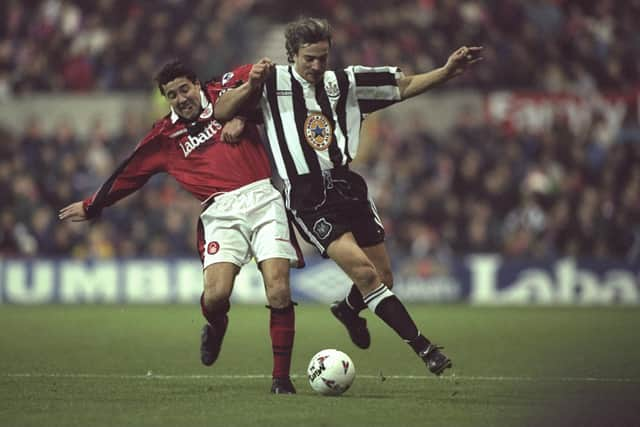 The player was named the Players' Player of the Year in the 1998/99 season, despite that being the year that Sir Alex Ferguson's Manchester United side completed the treble.
Speaking on Monday Night Football in 2018, Ginola said: "The year that Manchester won the treble I was voted Players' Player of the Year.
"That was the biggest achievement away from country.
"I had a game with Sir Alex Ferguson a few years later and he said, 'we won the treble and you end up Players' Player of the Year that same season.'
"I was a bit concerned about what he was trying to say.
"He said, 'I have to mention something to you. Most of my players voted for you David'."