Interior Design Masters with Alan Carr hits screens once again tonight, and this year a Tyneside representative is taking to the competition.
Peter Anderson runs Anderson's Hair Salon in Monkseaton but has been long harbouring a passion for interior design.
After watching the hit BBC show in recent times, and a friendly push from his son, Peter sent off his applications.
NewcastleWorld speaks to the Interior Design Masters competitor ahead of the show's first episode on Wednesday night.
Q: Hi Peter, thanks for joining us. How did you get into hairdressing?
A: Back in 1975 when I left school there wasn't a clear route into interior design and the next best thing was a hairdresser. So that's how it started.
Q: You're a North Eastern boy. Whereabouts are you from in the region?
A: I grew up in a mining village called Dudley, which is by Cramlington. You weren't allowed to be too flamboyant when you lived in a mining village but I still managed to be flamboyant. In 2006 we moved to France for 10 years, but I'm back in the North East now.
Q: Where did you first grow a love for interior design?
A: It started at school. In my art lessons many years ago all I'd draw was the interiors of different rooms, I loved fabric and wallpaper. My mother was ahead of her time, even in a mining village, and was using way-out fabrics. I probably got it from watching her. I remember once she wallpapered a ceiling, which I'd not seen anyone else ever do. She used amazing things... I definitely got it from her. She would have loved to see me on the show, let loose with my flair for interiors that I've had bottled up for years and years.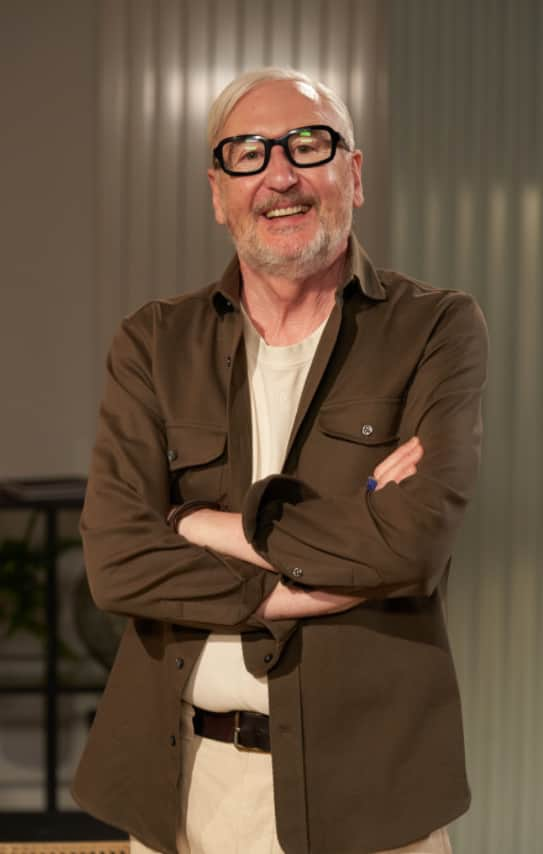 Q: How come it's taken until now to explore that passion?
A: I like hairdressing, it's what I do and like doing deep down. You can blend it with interiors, I've gone a bit wild in the salon recently. You can do a bit of both... cut hair and change the interior.
Watching the previous shows with my son, who is 35, he kept saying I could do it. I wasn't sure but he was the one who got me the application form and filled it in with me. It was a very difficult process. There was a telephone interview, then a Zoom interview, then you had to do a brief as if you were on the television and then you had to meet with a psychiatrist... I didn't even know what a troll was! There was a lot of different bits and pieces before you were actually accepted. The BBC really look after you. They've got your interests at heart.
Q: Have you felt a wave of North Eastern support since you were confirmed on the show?
A: All of my clients, the people in the chemist... loads and loads of people. It's a bit like being famous! I'm going to watch it with my wife, my kids, my future daughter-in-law and my jack russell.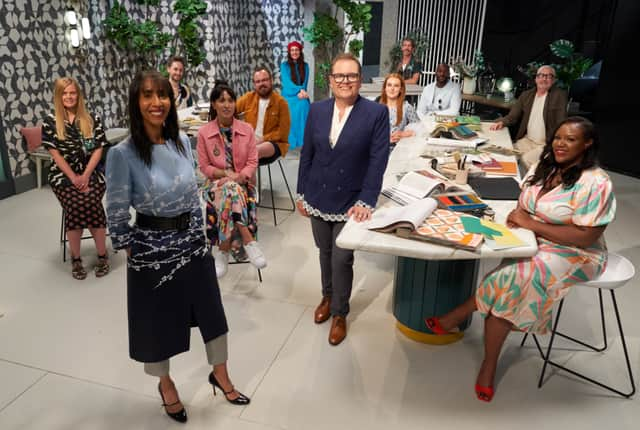 Q: For those who haven't seen Interior Design Masters, why should they watch the show?
A: I think during lockdown everyone has been into interiors. Knocking walls down, wallpapering rooms. I think people love to see other people's ideas, that's the big one I would say.
Q: There are a lot of similar shows at the moment. If you had to do a competition that wasn't Interior Design Masters, what would it be?
A: Bake Off... but I'm not going to do it! Wallpaper is different to a Victoria sponge coming out of the oven and not rising!
Q: Finally, what was it like spending time with the funny man himself, Alan Carr?
A: Alan Carr is one of the loveliest people that I've ever met. He would just join us in conversation and he was really invested in Whitley Bay. He's got his connections from the North East as his dad lived here. We were talking about the old Spanish City amusement park and where we used to go. It was great and he makes you feel very welcome.
Applications for Series 4 of Interior Design Masters is now open and you can apply here.